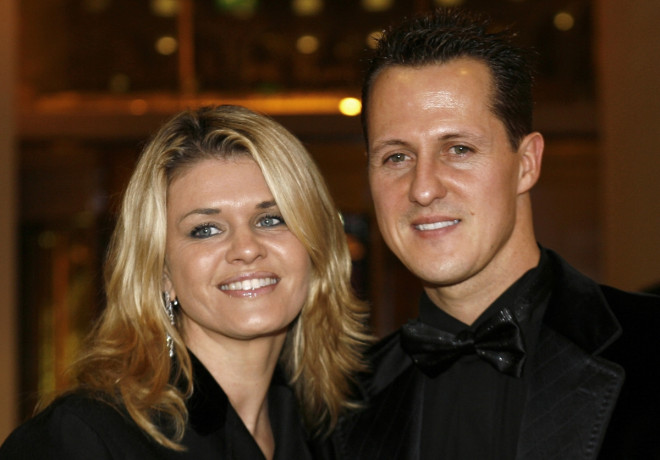 There will be "no good news" about Michael Schumacher, Formula One's former chief medic has warned in a gloomy prediction about the stricken star.
Doctor Gary Hartstein issued his latest dire warning about Schumacher's condition, as fans of the racing legend continue to cling to hope he may recover.
Writing on his blog, Hartstein warned such recoveries are "rare, achingly rare" for patients in persistent vegetative states for as long Schumacher.
Schumacher's wife Corinna and his children have been at his side since he cracked his head on a rock while skiing in the French Alps resort of Meribel, last December.
The former Ferrari driver has been in a medically induced coma since then and it is now more than two months since the last public statement was issued by his family.
Hartstein said he fears the silence speaks volumes.
"I'm quite afraid (and virtually certain) we will never have any good news about Michael," he said. "At this point, I rather dread seeing that the family has put out a press release.
"I'm STILL considering that if there were good news to be had, we'd have been told. I can conceive of no possible reason that Michael's entourage, understandably extremely protective of his (and their) privacy, would NOT tell his fans if significantly good things have happened."
Hartstein pointed to statistics about patients in persistent vegetative states which show the odds are stacked against the seven-time F1 world champion.
"After six months only a tiny tiny fraction of patients in PVS regain consciousness," he said.
"In essence, persistence of the vegetative state or death are the primary outcomes remaining. The slope of the line separating "dead" from "persistent vegetative state" shows the approximate death rate of these patients – roughly 25-30% per year."