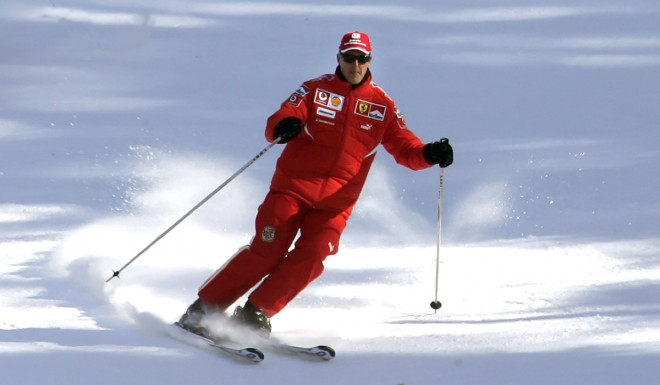 Michael Schumacher is being sued while he lies in a coma for allegedly causing a traffic crash.
A man claims Schumacher knocked him off his bike at a roundabout in Seville, Spain - only weeks before the German crashed while skiing in the French Alps.
The motorcyclist accuses Schumacher of failing to give way in the city of Bormujos, while driving an Audi A4 hire car.
According to a complaint, the victim suffered a broken wrist and damage to his motorbike, watch and clothes in the incident on 17 November 2013.
Also named is the company which hired the Audi vehicle Schumacher was reportedly driving.
A police report on the incident claimed Schumacher failed to respect the other road user's right of way.
Schumacher would not be obliged to attend any hearing should a trial go ahead because the accused party contest liability.
The seven-time world champion has been in a coma since late last year following a devastating crash in the French Alps resort of Meribel. The 45-year-old cracked his head on a rock after skiing off-piste. He has been receiving treatment at a hospital in Grenoble since then.
Last week, his family was handed back the broken ski helmet Schumacher was wearing when he hit hidden rocks.
The helmet had a camera mounted on it, which invesigators suspected may have made his injuries worse by acting like a hammer upon his head.
Local prosecutors looked into the circumstances of the seven-time Formula One champion's crash to see if there was criminal liability. Officials in Albertville ruled that there was no third party involvement.