Hate crimes against Muslims in US up by 69% – and Jews suffering too says FBI
Jews and Muslims are pulling together in unusual alliance over 2015 Hate Crime Statistics report.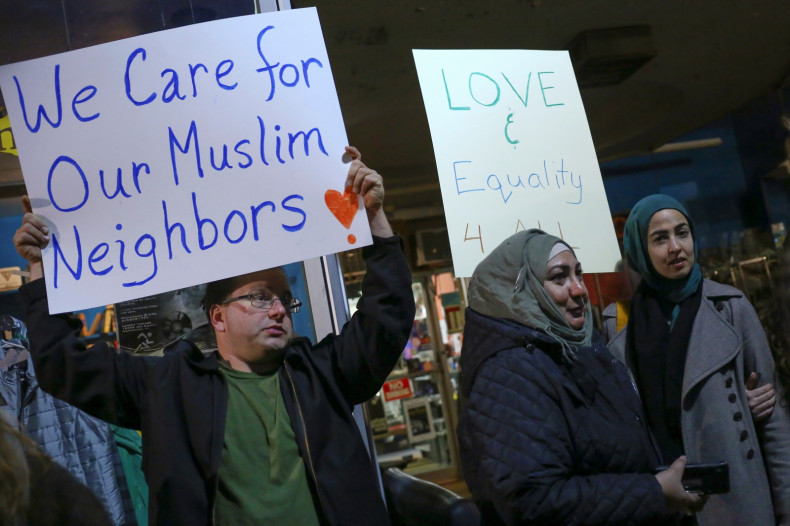 Hate crimes against Muslims in the United States rose sharply last year before the 2016 election campaign kicked off, a new FBI report shows. The number of anti-Semitic attacks also increased, and now the two religious groups are banding together in an unlikely alliance of support.
The total number of offences against Muslims rose by nearly 70% from 178 in 2014 to 301 in 2015, according to the FBI's new 2015 Hate Crime Statistics report.
Muslim groups have warned about increasing Islamophobia in the run-up to the election as Donald Trump first vowed to ban all Muslims from the US during his run for the Republican nomination in December 2015. His promise coincided with an increase in attacks throughout the Western world by extremists proclaiming allegiance to Islam.
Last year, Muslims in America faced the largest number of aggravated assaults – attacks with a deadly weapon to cause them serious harm – than any other religious group. These assaults were more than double those in 2013.
It is estimated that 3.3 million Muslims were living in the US in 2015. On average over 10 years about 9 people are killed by Islamic jihadist terrorists each year. Far right-wing terrorists kill about 5 annually, and 737 Americans are killed by falling out of bed.
"With the heightened bigotry we have seen during this election, we want to ensure that all of our family and friends are safe," said the American Muslim Advisory Council (AMAC) in a statement following Trump's election win calling on its members to be vigilant. The Southern Poverty Law Center has tracked more than 300 incidents of harassment and intimidation against minorities throughout the US in the past week, and many of them are against Muslims.
According to a study by the Council on American-Islamic Relations the last two months in 2015 saw more incidents "than we usually record in an entire year" targeting mosques and worshippers.
In his first televised interview since the presidential nominations, aired on 60 Minutes on US television on Sunday (13 November 2016), president-elect Trump said he was "saddened" to hear about the attacks on minorities and called on his supporters to "stop it".
Nevertheless, "this election was an absolute wake-up call", said Paul Galloway, head of the AMAC's sister organisation the American Center for Outreach. "We witnessed one of the most hate-filled presidential campaigns in recent history," said the AMSC statement. "A campaign that resulted in our fellow countrymen and women empowering a man who defamed and threatened Muslims, Jews, people of colour, immigrants, the disabled and women."
Anti-Semitic hate crimes are also on the increase, according to the FBI's data, which shows these rising by 9% from 2014. Jews experience the most hate crimes out of any group and American Jews saw a total of 695 various incidents against them in 2015.
Now Muslim and Jewish Americans are banding together in an unlikely alliance in the wake of the election results to offer each other support. On Monday (14 November), two groups – the American Jewish Committee and Islamic Society of North America – formed the Muslim-Jewish Advisory Council.
One of the first items on their agenda is to "develop a coordinated strategy to address anti-Muslim bigotry and anti-Semitism in the US", a statement from the group said.
The FBI report, which recorded a total of 6,885 hate crimes, found that they most often occur near people's homes. Details about the offenders were known in 5,493 cases, and it found that 48% of attackers were white and 24% were black.
"Now is not the time to let fear and despair define how we react to the election of Donald Trump," said the AMAC, and that "we are not naive and we are fully aware of the sentiments and temperament of a fraction of this country".