Former Ku Klux Klan Grand Dragon Scott Shepherd used 2017's Martin Luther King Jr Day to express his remorse over the actions of his past. Addressing the civil rights activist's family at the King Center in Atlanta, Shepherd acknowledged he had "done a lot of terrible things" in his past.
"I learned from other people but there's no excuse. I did it anyway. I want to extend an apology to the King family and everyone out there," he said, sitting next to MLK's daughter Bernice King during a discussion on race relations. She was five years old when her father was assassinated by James Earl Ray on 4 April, 1968.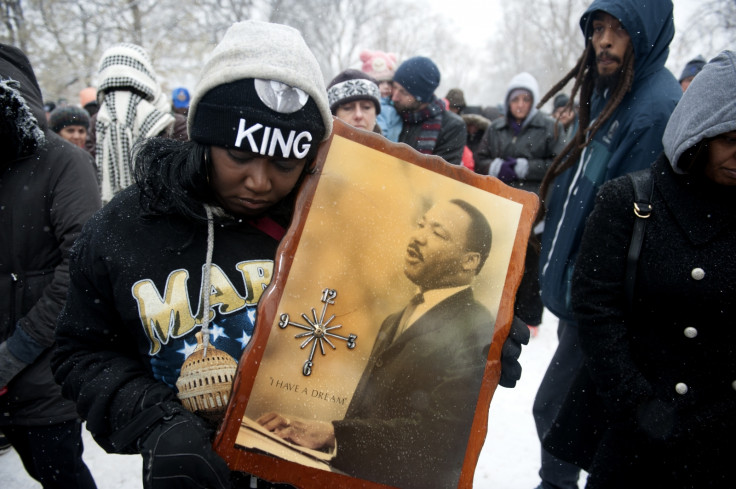 "I, in my past, did a lot of terrible things. I said a lot of terrible things about Dr King. I didn't know what I was talking about."
Bernice accepted Shepherd's apology, and acknowledged "hating white people" in her youth.
The Monday dialogue, part of a series of events to mark the day, also focused on the growing racial divide afflicting the US, especially in relation to the election of Donald Trump as president.
"We have to start addressing the fact that privilege, the effects of race and the lack of the ability to communicate have really stifled a generation," said social entrepreneur Daniel Blackman, one of the speakers of the evening.
Adam Cook of the Sons of the Confederate Veterans was also on the dais and stressed the importance of more interaction between people to address these problems. "We are constantly stuck on our phones or technology and everything else instead of sitting down with someone having a cup of tea," he said.