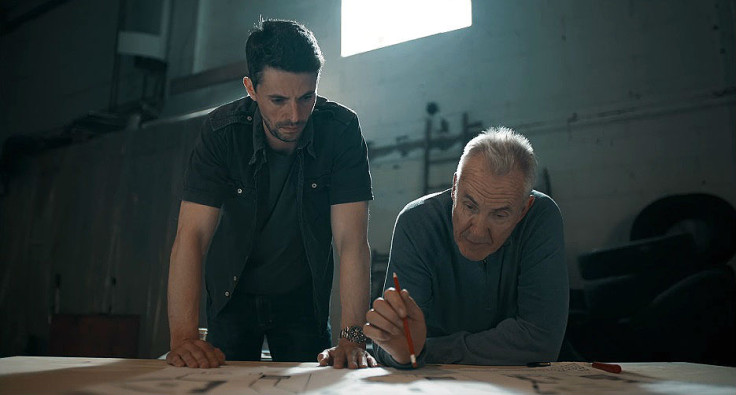 Heist movies are as popular as ever within the film industry. They've got everything a cinema-goer wants to see on the big screen; action, an easy-to-follow plot and some high stakes thrown in too. Sometimes, such outings are based on true events and upcoming British film The Hatton Garden Job is the latest.
So, what is The Hatton Garden Job about?
The film tells of the 2015 Hatton Garden burglary; an event which saw four elderly, experienced thieves break into an underground safe deposit facility in London and steal up to £200m worth of valuables. Because of the monetary sum of goods, the job has been labelled the "largest burglary in English legal history".
What happened?
According to sources (and the released CCTV tapes), the Hatton Garden Safe Deposit Company closed up shop just a little after 9pm on 2 April, ready for Easter Weekend. Just four minutes later, one of the criminals managed to break into the vault and was followed by three other men pulling ''wheelie'' bins.
At 00:21am (on 3 April), Scotland Yard were informed that the establishment's burglar alarm had been triggered. Almost eight hours later, the group are seen conversing before driving away in their van.
On 4 April at 9:17pm, three men entered the vault and left after almost nine hours. Two days later, the Metropolitan Police revealed that they were aware of the break-in and began an investigation. They went on to arrest suspects on 19 May.
It was later revealed that the men entered the vault by lowering themselves in an internal lift shaft and used an industrial diamond-tipped drill to bore a hole through the reinforced concrete wall.
Which characters are based on real people?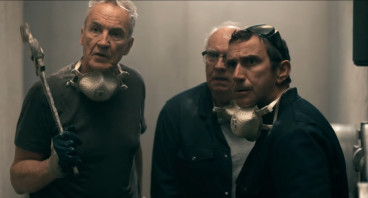 Larry Lamb – best known for playing Archie Mitchell in EastEnders and Mick Shipman in Gavin & Stacey – stars as Brian Reader, the mastermind behind the robbery. Being the ringleader, Reader was subsequently one of the first figures to be arrested for the crime back in May 2015, alongside his son Brian Jr (portrayed by David Garlick in the film).
Clive Russell plays John ''Kenny'' Collins, while Phil Daniels and David Calder play Danny Jones and Terry Perkins respectively. All of whom were real.
The jury is still out on whether actual convicted conspirators Carl Wood, William Lincoln, Jon Harbinson and Hugh Doyle appear... however, there is a character called Carl Doyle on the movie's IMDb page, which could be a nod to the others involved.
In real life, in March 2016, Collins, Jones and Perkins were found guilty of conspiracy to commit burglary and were each given a seven-year prison sentence, as was Lincoln. Reader received six years and three months while Wood got six years. Doyle was given a suspended one year and nine months sentence. Lastly, Harbinson was found not guilty and discharged.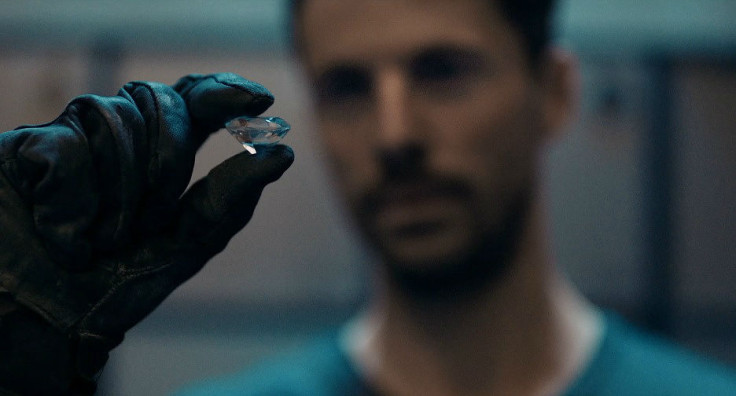 If the trailer is anything to go by, Goode's character is fictitious and acts as the driving force when it comes to rallying his fellow criminals to carry out the robbery. True Blood actor Stephen Moyer and Joley Richardson also star in the film as seemingly invented characters.
Written by relative newcomers Dean Lines and Ray Bogdanovich and directed by Ronnie Thompson (Tower Block, ), The Hatton Garden Job is scheduled to come out in UK cinemas on 14 April.