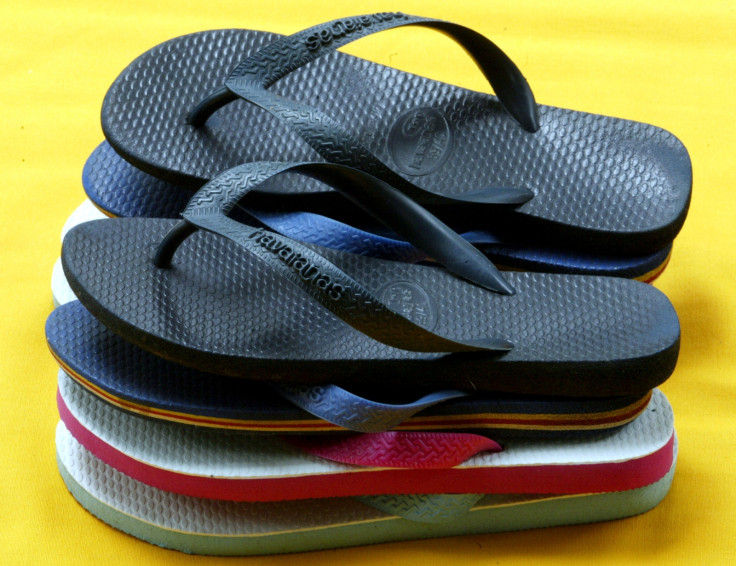 The company behind the world's most famous flip-flops brand has been sold to three prominent Brazilian banking groups in a $1.1bn (£850m) deal.
Cambuhy Investimentos, Itaúsa Investimentos and the fund Brasil Warrant have bought Alpargatas, the company behind Havaianas, from investment group J&F Investimentos, one of Brazil's largest holding companies which owned an 86% stake in the business.
The sale did not come as a surprise to investors, as J&F was expected to offset some of its holdings after becoming embroiled in a series of corruption scandals.
The group, which is owned by the Batista family, is expected to use the proceeds from the sale to partly offset debts and fines of over $3bn.
Earlier this year, Joesley and Wesley Batista admitted bribing almost 1,900 politicians in a scandal that rocked Brazilian politics and threatened to oust President Michel Temer.
Known for their colourful styles and often associated with Brazil's lifestyle, Havaianas have become a staple of summer fashion across the world, with approximately 200 million pairs sold each year.
Founded by Scotsman Robert Fraser in 1962, Havaianas' popularity soared in the 1990s when well-off Brazilians began wearing them.
In 1998, the flip-flops manufacturer introduced a small Brazilian flags, which has been identified with Havaianas ever since, onto its products to show support for the Brazilian national team ahead of the World Cup in France.