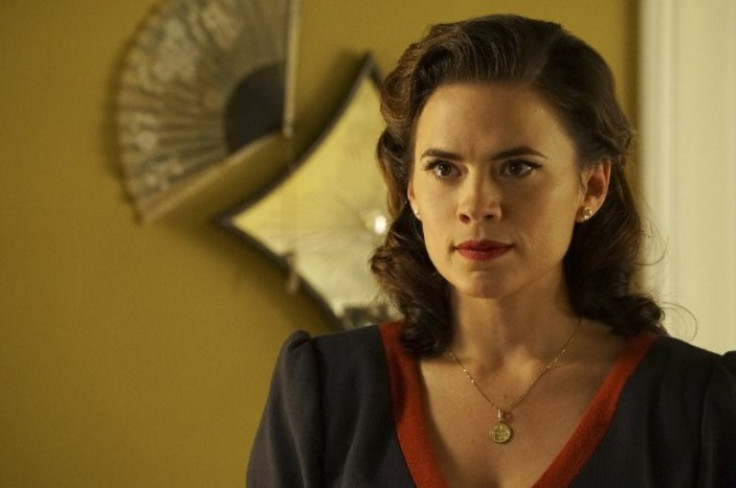 [This article contains mild spoilers for Captain America: Civil War]
While many Marvel fans will forever ship Steve Rogers aka Captain America with S.H.I.E.L.D founder Peggy Carter, recent movie instalment Civil War saw the patriotic Avenger strike up a romance with Peggy's niece Sharon. The idea that the two would eventually embark on a close relationship was first hinted at in The Winter Soldier when they met, but Civil War saw them seal the deal with a kiss, much to Agent Carter star Hayley Atwell's dismay, apparently.
Talking at the Dallas Comic Con Fan Expo, the 34-year-old joked that her character, Peggy, who passed away from old age in Civil War would be "turning over in her grave" if she knew her former flame and niece were well... bonding. "She'd be like 'no'," she continued. "And she'd inject herself with the blue serum and become a super villain. She'd break out of her coffin and ground [Sharon] (Emily VanCamp). She'd ground her. Then she'd kick Steve's (Chris Evans) ass as well.
"I just feel that I wouldn't want to date my great aunt's guy. It just feels like it crosses an incestuous boundary. And Peggy just died. That's even more disrespectful, right? It's like, 'don't touch that.' You can't tap that!"
Atwell also figured that her character wouldn't want her relative seeing Rogers because of the recent controversial arc presented by the Marvel Comics, that saw Cap revealed as a double-agent working for his long-time enemies. "She'd want the best for her and she'd want her dating a good guy," Atwell explained. "And now with this whole 'Hail Hydra' business, I don't know if Steve's good enough for her, so on all levels, it's just a big fat no." So it seems pretty safe to say, Atwell isn't a fan of 'Staron'...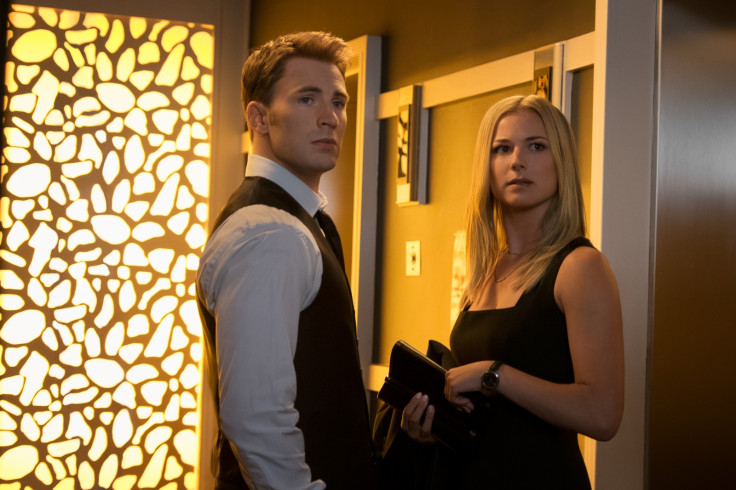 Atwell is unlikely to be seen in further films in the Marvel Cinematic Universe as Peggy now, and sadly for fans of Agent Carter too, the character's ABC standalone show has been cancelled before it had a chance to make a third season, despite Atwell and the rest of the crew involved being keen to do more episodes.
"I think they wanted to end the season on a cliffhanger where we weren't completely sure if Agent Thompson died or if he was just injured," she explained. "I think that was a decision the writers were going to make once they knew whether or not they were going to go into a third season. I was speaking to the writers last night and we all love the show so much that we'd be happy to pursue it on a different network. There's still so much to tell, not the least of which is how Agent Carter starts S.H.I.E.L.D."
For more entertainment news follow A-List on Twitter @Alistinsider