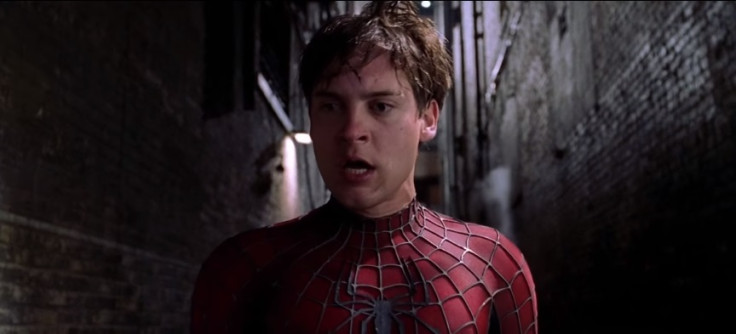 Along with Bryan Singer's X-Men, Sam Raimi's Spider-Man outing in 2002, along with its sequel, defined what it means for a film to be a superhero movie today. Unfortunately, the third instalment delivered by Sony Pictures and Raimi wasn't held in such high regard, which ultimately lead to a planned fourth film being abandoned in its early stages of conception.
Of course that meant that fans of the films never knew what else was in store for Tobey Maguire's version of Peter Parker, which came long before Andrew Garfield and Tom Holland picked up the mantle. Recently however, storyboard artist, writer, and filmmaker Jeffrey Henderson took to his website to offer Marvel enthusiasts a first glimpse at what could have been for the movie, revealing that it would have featured comic book villains Mysterio and Vulture.
"It would've been one absolutely kick ass movie. Seriously. We were working on some crazy-cool stuff, because everyone, from top to bottom, felt that Spidey 3 was a bit of a 'missed opportunity', and we all really wanted to help Sam take SM4 to another level so he could end the series on a high note. Unfortunately, it wasn't meant to be."
Talking through the storyboards with io9, Henderson detailed that Mysterio was planned to be played by Bruce Campbell in a cameo-type role towards the beginning of the movie. He went on to explain that the sequence would be somewhat of a montage showcasing a bunch of "C and D- list villains that [they] knew would never be used as main antagonists: Mysterio, the Shocker, the Prowler, the old school-onesie-wearing version of the Rhino, maybe even the Stilt Man, etc."
Interestingly enough in the comics, Mysterio didn't actually possess any superhuman powers or abilities but his skills came from his mastery of make-up, visual special effects and his flair for illusion. He was also highly-educated in applied chemistry, especially the use of hallucinogens, and electronics and was a meticulous planner.
While Campbell's Mysterio would have had a brief outing, Vulture would have been the film's primary villain according to Henderson. "The thing we kept coming back to was that, as a character, everyone was going to dismiss the Vulture as just an old guy in a silly green suit," Henderson told the publication. "So we wanted to go the opposite way and really make him the most fearsome and formidable adversary that Spider-Man had faced in the series."
Raimi's Spider-Man movies have long polarised fans of superhero movies but regardless of whether you liked the original trilogy or not, the details mentioned here sure sound interesting and it seems a shame the film never came into fruition. It wasn't all bad for Henderson however, who, not long after plans for Spider-Man 4 were shut down, went on to work with Raimi and Disney for The Wizard Of Oz spin-off Oz The Great And Powerful starring Michelle Williams, Mila Kunis and James Franco.
For more entertainment news follow A-List on Twitter @Alistinsider