The scope of the cyberattack against TV network HBO may be worse than previously reported, with sources now claiming that unaired episodes of Larry David's comedy series Curb Your Enthusiasm and thousands of sensitive files were also stolen.
It has now emerged that on 1 August a company that specialises in copyright infringement – IP-Echelon – sent a letter to Google on behalf of HBO complaining that a website had appeared that was illegally hosting "thousands of HBO internal company documents".
Under the brand "Winter-Leak", the website showcased downloadable episodes of Ballers, Room 104, Insecure and Barry. It also boasted "script & film" from two upcoming episodes of Game of Thrones, arguably HBO's most popular property.
The identity of the hacker(s) remains unknown.
Referencing the website, the IP-Echelon complaint, which aimed to get the page taken offline, stated that "the large (100GB) files linked from this page contain masses of copyrighted items including documents, images, videos and sound".
At the same time, a source told Bloomberg that Curb Your Enthusiasm episodes were also hijacked. Season nine of the American series, in which Seinfeld co-creator Larry David plays a fictionalised version of himself, is set to air later this year on 1 October.
On 31 July, network bosses confirmed the cyberattack had taken place, with the hacker claiming to have accessed a massive 1.5 terabytes of data. As noted by the Hollywood Reporter, if the tease was accurate, it would be 7 times the size of the 2014 Sony Pictures attack.
IBTimes UK did not download the content of the links hosted on the website.
According to HackRead, a website focused on cybersecurity, the Winter-Leak website hosted a file titled "Viviane Passwords" which contained data – including logins for social media, banking and email inboxes – purportly linked to HBO vice president of legal affairs Viviane Eisenberg.
"This is [the] official website for covering HBO leak news," a statement on the hackers' homepage read on 2 August. "In a complicate (sic) operation, we successfully penetrated into the HBO internal network, emails, technical platforms, and database and got precious and confidential stuff."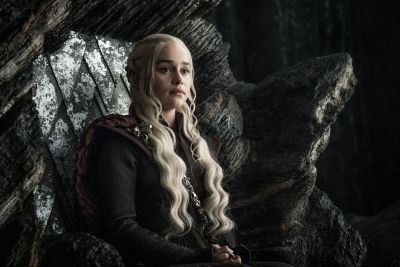 But in subsequent statements, the network's chief executive officer Richard Plepler played down the incident, stressing that it had not yet been confirmed if emails were stolen. He made the comments in an internal memo sent to employees, obtained by Bloomberg.
"Many people have expressed particular concern about our email system," Plepler allegedly wrote in the memo to HBO staffers. "At this time, we do not believe that our email system as a whole has been compromised, but the forensic review is ongoing," he added.
In a previously reported statement, the chief noted: "Our extraordinary technology team, along with outside experts, are working round the clock to protect our collective interests. The problem before us is unfortunately all too familiar in the world we now find ourselves a part of."
The investigation, which now involves the FBI, is only getting started. An email sent to the suspected hacker, to an address published on the Winter-Leak website, went unanswered.