The HBOS Bonfire of the Vanities: Where are the under-fire former bank bosses now?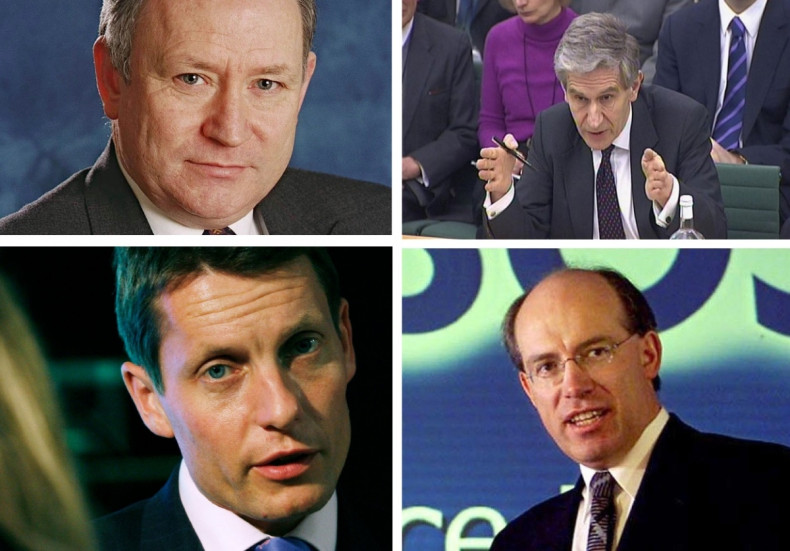 It is over seven years since the collapse of HBOS left taxpayers forced to bail it out to the tune of £20bn. Under a nationalisation programme, it was taken under the umbrella of Lloyds Banking Group. The reverberations are still felt today.
A damning new report into what went wrong at HBOS, published by two financial regulators, the Prudential Regulation Authority (PRA) and the Financial Conduct Authority (FCA), blamed a toxic mix of inexperience, excessive risk-taking and a lack of internal controls on the 'big hitters' running the bank.
Now the former bosses of HBOS face another barrage of calls for action to be taken against them by regulators. Andrew Green QC conducted the review into the old FSA regulatory probe of HBOS, and he deemed it insufficient.
He says there is scope for new investigations that could lead to a ban for as many as ten former executives from the finance industry, or even from directing a company at all. Only one has so far faced any regulatory sanction for what went wrong.
In the afterglow of the latest HBOS report, IBTimes UK looks at where the key players are now.
Peter Cummings
Cummings was appointed chief executive of HBOS's corporate division in January 2006, where he earned £660,000 a year as a basic salary. A year later, he trousered an additional £1.8m in bonuses. He was later banned for life from working in financial services and fined £500,000 by regulators for his failings in the lead up to the HBOS meltdown.
Now Cummings lists his occupation as a "consultant" and is a director at the Ben View Resource Centre in West Dunbartonshire, which provides care services for the elderly, such as transport and lunch clubs. He is also a director at Home from Home Scotland, a company with charitable status which provides house furnishings to those in need.
Lord Stevenson
Dennis Stevenson was chairman of the HBOS board from 2001 to 2008. At the height of the financial crisis and the collapse of the bank he oversaw, he resigned. In 2007 alone, he pocketed £708,000 as a "base fee" from HBOS for his role as chairman.
His relative inexperience in finance is flagged as one of the bank's main failures because they lacked enough understanding to hold senior staff to account. Now Stevenson is "chairman in residence" of Judge Business School at the prestigious University of Cambridge.
According to his Cambridge biography page, post-HBOS he "has now reverted to his entrepreneurial roots mainly through the venture capital company Loudwater Investment Partners. He helped found Manocap, a large VC [venture capital] business in Sierra Leone in which he is actively involved as chairman of the investment committee.
He is also a Non-Executive Director of the Western Union Company and The Economist, and a Member of the House of Lords. Lord Stevenson is Chairman of Aldeburgh Music, a Director of Glyndebourne Productions and Chancellor of the University of the Arts, London."
James Crosby
Crosby was group chief executive of HBOS from 2001 to 2006, during which time it saw rapid growth through excessive financial risk-taking. Crosby took home around £700,000 a year in basic salary and millions more over the years in bonuses, as well as a £25m pension pot.
He went on to be knighted and secure a role as a top City regulator, though after the fall of HBOS he was stripped of both. He also waived 30% of his £580,000 a year pension and stepped down in 2013 from his unpaid role as a trustee of the charity Cancer Research. He is thought to now be living in retirement and is not listed as a director of any companies.
Andy Hornby
Hornby took over as HBOS chief executive in 2006, a promotion from chief operating officer. He carried on where Crosby left off, driving an aggressive growth strategy based on serious risk-taking. In 2007, Hornby received total compensation of £2.3m. Despite the downfall of HBOS, and heavy criticism from regulators subsequently, Hornby went on to take top board roles at Alliance Boots and and Pharmacy2U.
In 2011, he was appointed chief executive of the bookmaker Gala Coral and he still works there now. Despite the report, he is widely tipped for a senior job - probably chief operating officer - of the new gambling giant Ladbrokes Coral if a merger between the two firms goes through.