Bank of England to publish HBOS report seven years after financial institution's near-collapse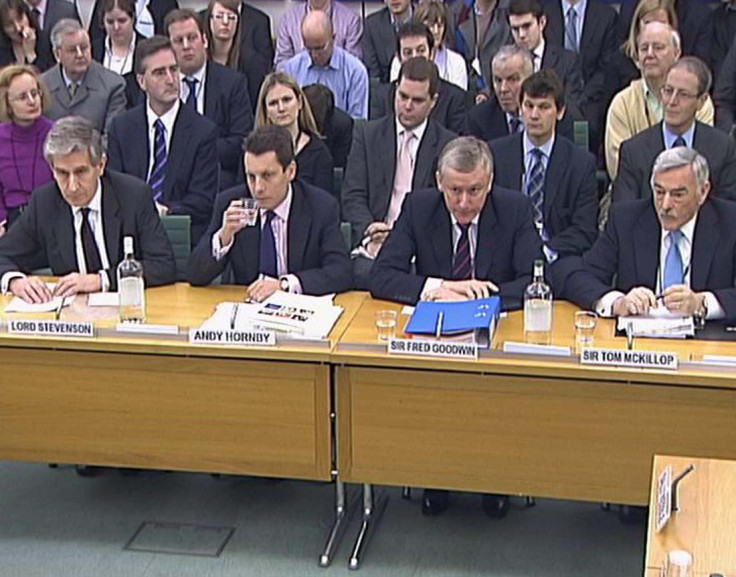 Bank of England will release a report on the near-collapse of HBOS during the 2008 financial crisis. The bank was rescued by Lloyds TSB and the UK government had to invest heavily to bail it out.
HBOS's near-collapse occurred as liquidity in the wholesale markets had dried up. Its problems were so grave that the government had pumped in £20bn (€28.2bn, $30.4bn) for a 41% stake of the bank.
Bank of England (BoE) regulators, Prudential Regulation Authority (PRA) and the Financial Conduct Authority (FCA) have since prepared a report on what led to HBOS Group's debacle. The review report will be released on 19 November, two years after it was originally scheduled to be made public.
The delay in the release of the report is due to the process of "Maxwellisation", wherein anyone named in the report is allowed to comment on it before it is published. The joint review will be published along with a report by Andrew Green QC that highlights the former Financial Services Authority's (FSA) enforcement actions following the bank's debacle.
The FSA had at the time levied a fine of £500,000 on the former HBOS head of Corporate Banking, Peter Cummings and banned him for life from working in the city. Although Cummings rejected the findings, he did not appeal against the fine.
FSA had concluded the investigation by blaming Cummings for the downfall. However, it did not take action against other individuals.
Speaking about the draft review report, PRA chief Andrew Bailey had earlier this year said that the review involved some 1,425 representations from more than 35 individuals, and ran into 500 pages.
The report will come more than two years after the Parliamentary Commission on Banking Standards' published its own report into the "bank's collapse", in which it had blamed three HBOS employees - the former chairman Lord Stevenson and ex-chief executives James Crosby and Andy Hornby for their "reckless" and "deluded" management of the bank.
These three were involved with the bank's operations right from its creation in 2001, until its collapse in 2008.
Meanwhile, Andrew Tyrie, who chairs the British parliament's Treasury Select Committee, said: "There is now a reasonable prospect that the public will at least have an opportunity for a full explanation of this catastrophic failure. They deserve it."
© Copyright IBTimes 2023. All rights reserved.