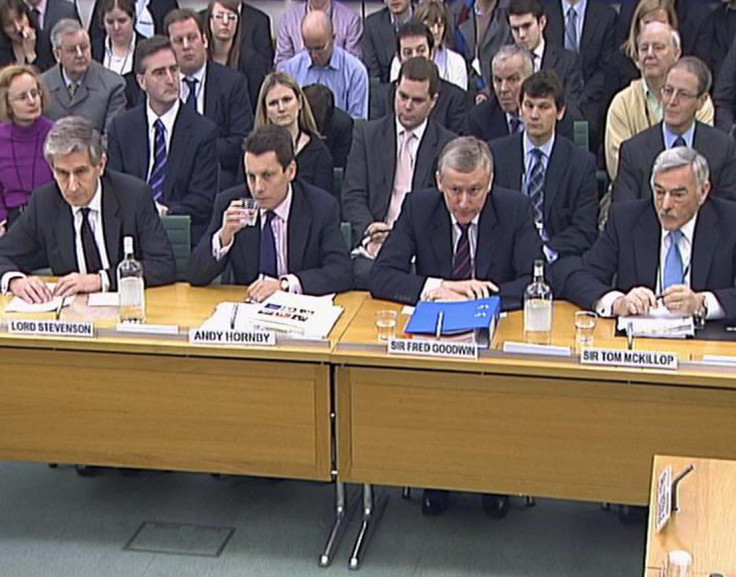 Regulators will agree today to examine whether there could be grounds for reopening an investigation into the former top executives of the failed bank, HBOS. This trio including former chief executives of the bank, Andy Hornby and James Crosby and former chairman, Lord Stevenson, have never been penalised for the bank's 2008 collapse.
HBOS's failure occurred as liquidity in the wholesale markets had dried up. Its problems were so grave that the government had pumped in £20.5bn (€29.2bn, $31.3bn) for a 41% stake of the bank. Bank of England (BoE) regulators, Prudential Regulation Authority (PRA) and the Financial Conduct Authority (FCA) have since prepared a report on what led to HBOS Group's debacle. The review report will be released today (19 November), two years after it was originally scheduled to be made public.
This report will conclude that regulators should examine whether a new investigation is required. The PRA and the FCA will accept this conclusion, according to The Financial Times. This will lead to fresh uncertainty on the future of the former leadership of HBOS.
The FSA, which was divided into the PRA and the FCA in 2013, had levied a fine of £500,000 on the former HBOS head of Corporate Banking, Peter Cummings and banned him for life from working in the city in 2012. This is the only HBOS executive against whom any action has been taken.
The fifth chapter of the review report, written by Andrew Green QC, a top barrister, focuses on this limited action taken by the FSA's enforcement team.
Though the report will not recommend the sanctions to be imposed to any individual, it will lay out grounds for a reconsideration of the limited probe to the regulator.
The report comes more than two years after the Parliamentary Commission on Banking Standards' published its own report into the "bank's collapse", in which it had recommended a ban on the trio.
One of the limitations of the FCA is that it can fine individuals only within six years from it becoming aware of the alleged wrongdoing. Though in this case, this period has already lapsed, it can still ban the wrong doers from holding financial positions, a penalty which is not bound by any time bar.
However, the regulators cannot decide on the fate of an individual without launching an investigation, where the accused will have the right to make representations before findings are published. Hence, even if a fresh probe would be launched now, it would take many months to conclude.