Heathrow Shutdown: 'Bird Strike' Forces BA762 into Emergency Landing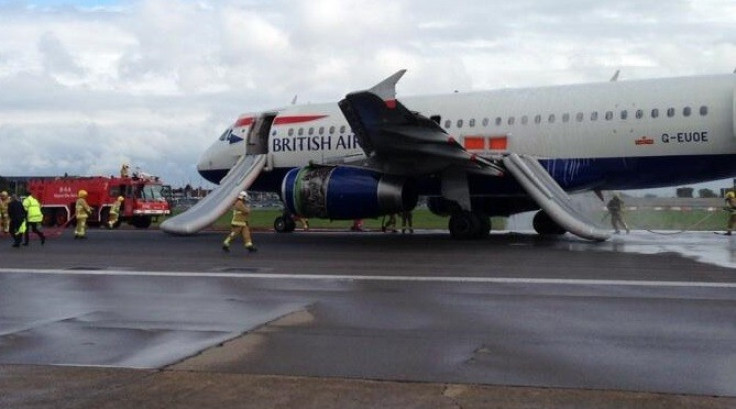 Both runways have been closed at Heathrow Airport after a British Airways flight was forced to make an emergency landing.
A spokesperson for the airport confirmed all 75 passengers and crew were safely evacuated from the BA 762 Heathrow to Oslo plane after it was forced to land soon after take-off.
The London Fire brigade attending the scene to put out a fire in one of the engines.
A spokesperson added: "One crew from Heathrow fire station is assisting Heathrow Airport's fire service with an aircraft fire. We believe the fire is now out."
It is thought to plane may have flown into a flock of birds.
Jonathan Charles, who was at the airport, tweeted: "Stuck at Heathrow airport on BA plane, both runways closed. A plane lost an engine on take-off, emergency landed with 2nd engine on fire."
A second passenger, David Gallagher, also tweeted a photo which appears to show one of the engines exposed.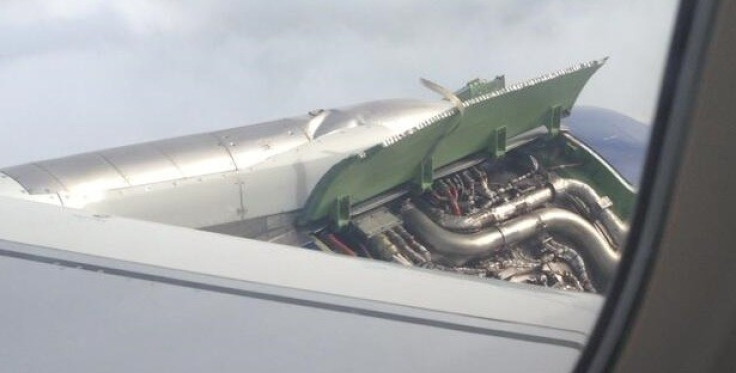 Heathrow Airport said the incident will likely result in cancellations and delays for the entire day.
A spokesperson added: "Heathrow's northern runway is currently closed following an incident involving a BA aircraft. All passengers and crew have been safely evacuated from the aircraft which is currently on the northern runway.
"There are no reported injuries. The southern runway was closed for a short period and has now reopened.
"Our airside team is working with the emergency services to re-open the northern runway as quickly as possible.
"The temporary closure is likely to result in a number of cancelled flights throughout the day and passengers are advised to check the status of their flight with their airline before travelling to the airport."
BA said they are investigating the incident.
The company said: "BA 762 Heathrow to Oslo returned back to Heathrow shortly after take off due to a technical fault. Aircraft was an Airbus AC19 carrying 75 passengers.
"Aircraft landed safely, emergency slides were deployed. Emergency services attended the aircraft. BA is currently carrying out a full investigation."
Amateur footage of what appears to be the plane flying with smoke trailing behind it has also emerged.
Read:Heathrow Travel Warning: BA762 Emergency Landing Triggers Cancellations and Delays
© Copyright IBTimes 2023. All rights reserved.