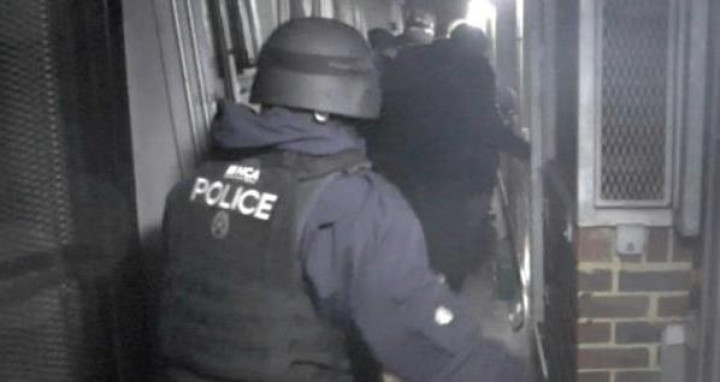 Three Heathrow baggage handlers were arrested during raids in a suspected drug smuggling racket. The trio are accused of importing £10m ($12m) worth of cocaine into Britain.
Britain's National Crime Agency (NCA) apprehended the baggage handlers as part of 11 suspects arrested between 24 and 60 years of age, at addresses around London and the South East, early on Wednesday (14 December).
Officers from the Metropolitan Police, Bedfordshire Police and Border Force aided a total of 125 NCA investigators in cracking the vast drug smuggling operation, believed to be tied to South American cartels or London "wholesalers".
It raids follow the seizure of 100kg of cocaine and 50 kg of cannabis at the airport over the last 15 months (to December 2016).
NCA senior investigating officer David Reynders said: "Large scale drug smuggling through UK airports is high risk for organised criminals. Today's operation was coordinated to strike simultaneously at as many parts of the suspected drugs ring as possible.
"The NCA is grateful for the support and co-operation of the airport authorities and Border Force, all of whom have a vested interest in protecting the security of our borders."
Those arrested include three men and a woman in Stoke Newington; a 51-year-old man in Grays, Essex; a man aged 40 in Banstead, Surrey; a 60-year-old man in Chigwell; a 40-year-old from Slough; and three other men aged 31, 42 and 54 in Hayes, Thornton Heath and Tooting.
Neighbours on the estate in Stoke Newington where several men were arrested said they had seemed like quiet boys. "They're nice young boys in that flat," one neighbour identified as Diane, 43, told Mail Online.