Heathrow expansion: Does third runway recommendation 'beggar belief'? [POLL]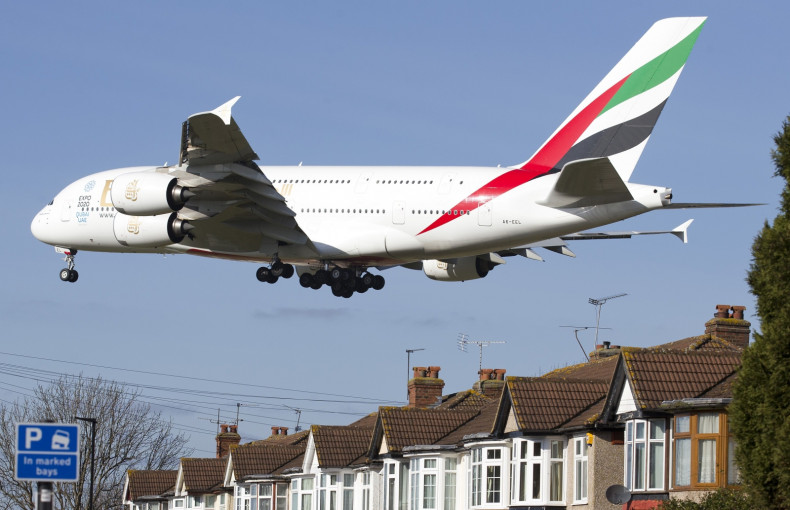 Campaigners have pledged to oppose plans for a third Heathrow runway recommended by the Airports Commission.
Residents argue that the extra runway will result in increased noise levels and more pollution. They have already launched a legal challenge against Sir Howard Davies' report, arguing that local communities were not properly consulted.
Paul McGuinness, spokesperson for Teddington Action Group (TAG), said in a statement: "The commission's recommendation beggars belief.
"It's incredible that a government that has recently been legally bound by the Supreme Court to improve air quality to meet EU directives can even begin to consider a third runway at Heathrow, an area that currently exceeds all limit values on toxic emissions.
"The Airports Commission hasn't accounted for the impact of more noise and air pollution on the mental and physical health of those densely populated communities under Heathrow's monolithic wingspan," he said.
The report said a new runway would boost the UK economy and recommends waging a levy to fund extra sound insulation for homes and schools near Heathrow. It says the government should pledge not to expand with a fourth runway. It also argued that there should be restrictions on night flights at the runway.
The plans would result in the destruction of 783 homes to make way for the new £19 billion runway.
The group argued that once the airport reached its capacity after expansion though, "there will be no argument left to fend off Heathrow's demand for totally lifting restrictions on night flights".
The Heathrow, Gatwick and London City airport community groups pledged to oppose the plans.
"The announcement today is bad news for all those who will inevitably be affected by increased aircraft activity, noise and air pollution and the associated effects on people's lives and health as a result of a new runway," it said.
Green groups also argued that the new runway, which would increase Heathrow's capacity by 220,000 flights a year, would have a serious environmental impact.
Friends of the Earth's head of campaigns Andrew Pendleton said: "It's simply not credible for the government to build a new runway in the south east and still claim to be serious about tackling climate change."
Downing Street said it would take time to examine the report before issuing its response, but the new Heathrow runway would affect the constituents of five Conservative cabinet members: Theresa May, Philip Hammond, Greg Hands, Justine Greening and Theresa Villiers.
London Mayor Boris Johnson and Richmond Park MP Zac Goldsmith have already criticised the plans.
Johnson told the BBC this morning (1 Jule) that the new Heathrow runway would have "catastrophic" impacts and said "it's not going to happen".