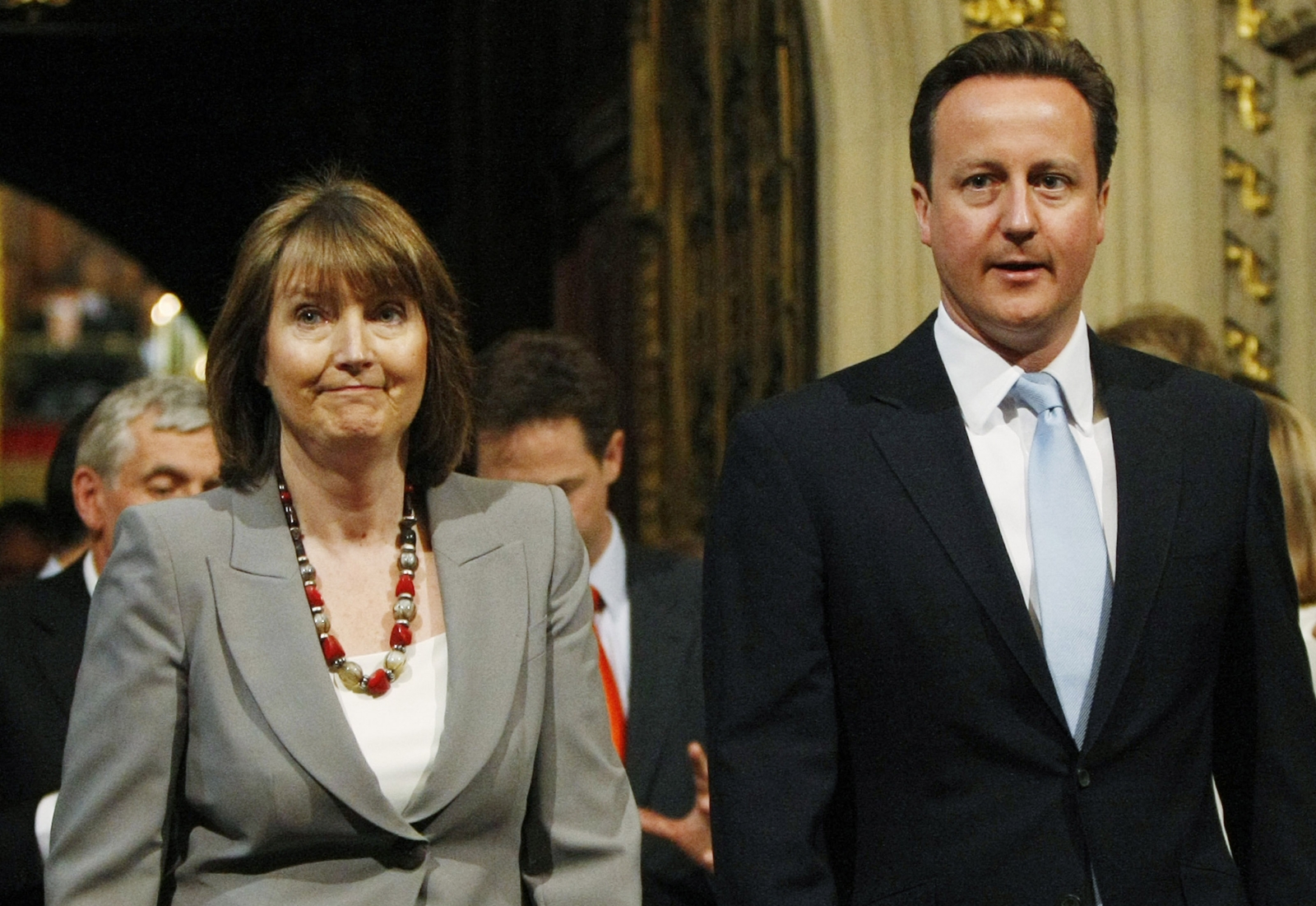 Harriet Harman put pressure on David Cameron after an independent body backed a plan to build a third runway at London's Heathrow airport.
The Airports Commission, chaired by Sir Howard Davies, claimed that the £17bn ($26.7bn) move could create 70,000 jobs by 2050 and boost Britain's economy by £147bn.
But Cameron could face a revolt from the Mayor of London Boris Johnson and Tory MP Zac Goldsmith if he backs the plan.
Johnson, who opposed the proposal in the run-up to the general election, claimed that he would not have to become a "bulldozer blocker" because the capacity construction project would not go ahead.
The Uxbridge and South Ruislip MP's defiant position did not go unnoticed by Harman, the acting Labour leader, at the dispatch box during Prime Minister's Questions (PMQs) on 1 July.
The Camberwell and Peckham MP pressed Cameron on the issue after he promised to read the "deep, detailed" report and make a decision by the end of 2015.
"There is common ground across the house – the worry is the lack of common ground on his side of the house," Harman said.
"He gives the impression that there is going to be a proper process but there's something different coming out from Number 10, who are briefing that it's not going to happen.
"It looks like he has been overruled by the member for Uxbridge and he should tell him that he's not the leader of the Tory party yet." She added: "Can I ask the prime minister 'will he stand up for Britain's interests or will he be bullied by Boris?'"
The Labour spokeswoman then attacked Cameron after he attempted to shift the debate towards the latest batch of poverty figures.
"It seems like he's in a holding pattern above Heathrow and that Boris won't let him land," Harman said. If he makes a swift decision, we will support him and there will be a majority in the house."
But Labour are not totally united on the issue as Sadiq Khan, a Mayor of London hopeful, opposes a third runway at the west London airport.
The Tooting MP even branded his rivals David Lammy and Tessa Jowell "ultra-Blairites" for supporting the Heathrow expansion, according to The Evening Standard.
Meanwhile, the Green Party has shared their "disappointment" over Davies' decision.
Caroline Lucas, Brighton Pavilion MP, said: "The reality is that endless growth in our aviation capacity is incompatible with the UK's climate change commitments. It's also bad news for local residents who will suffer enormously from increasing noise and air pollution.
"It's clear that a small minority of wealthy individuals are fuelling the demand for airport expansion -- not families taking an annual holiday or businesses. We need a fairer and more honest approach to the aviation debate that rules out airport expansion once and for all."