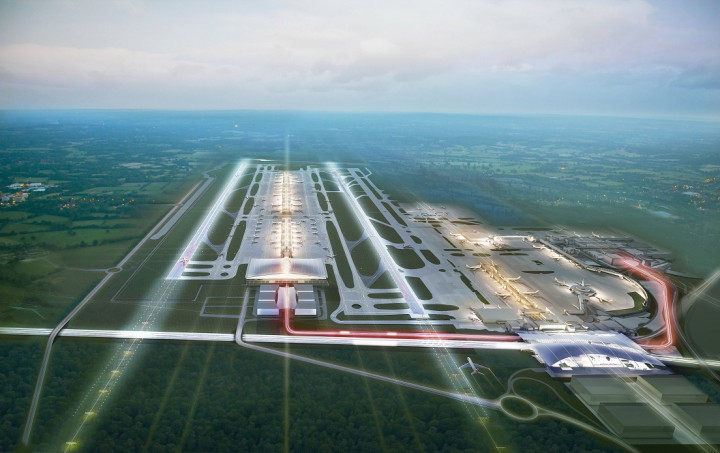 A second runway at either Gatwick or Heathrow will cost substantially more than first estimated, according to the latest report by the Airport Commission.
The findings from the commission's latest evaluation of the potential project shows that a runway at Gatwick will cost £2bn more than the original bid. Two separate plans for a Heathrow runway could cost £3bn-£4bn more than the initial predictions.
Alternative airports based in Oxfordshire or the Boris Johnson-backed Thames Estuary hub have been ruled out by the commission.
Sir Howard Davies, head of the commission, said it hasn't made a decision out of plans to develop Gatwick or two separate expansion plans for Heathrow.
This decision will not be reached until after the election in 2015.
Davies said: "Since our Interim report last year we have undertaken a huge amount of work. We have carried out a thorough assessment, across a comprehensive range of subjects, looking at the benefits and impacts of each proposal.
"We have not yet taken a view on which proposal strikes the most effective balance between the assessment criteria. It is important first that we provide an opportunity for this evidence to be examined, challenged and improved. This consultation gives everyone with an interest in the issue of airport expansion that opportunity.
"Responses to this consultation will be a valuable addition to our evidence base and will directly inform our recommendation to the government when we publish our final report in the summer of 2015," he said.
Nonetheless, the report suggests that an additional Gatwick runway would be the least expensive and the quietest.