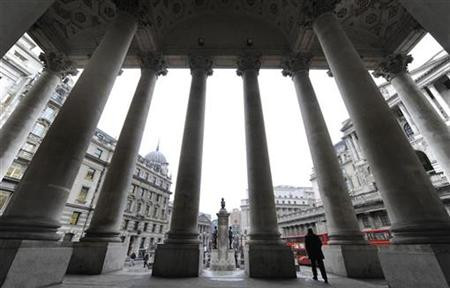 Hector Sants, Chief executive of the FSA. has announced continuing reform against the continued background of a 'fragile marketplace' at the regulator's Annual General Meeting.
"As I have said in the past, the key issue is ensuring we have the right quality of people, the right culture and the right regulatory philosophy. Achieving these goals will be a challenge, particularly since we are likely to be making these changes against the backdrop of a continued fragile marketplace. However, I am confident we will succeed." he said.
Sants, who was announced last week as the new deputy Govenor of the Bank of England, to report to Mervyn King over regulatory reform said that it was vitally important that UK agencies engage with European regulatory reform, currently underway.
'It is vitally important that the UK fully engages with these changes. We must recognise that going forward, particularly in respect of supervision, the national entities will increasingly become an arm of European policy and thus, effective engagement with the European agencies is absolutely critical." he added.
Sants also mentioned that the Retail Distribution Review, a catalyst for change within independant financial advisors (IFA's) and the way they distribute products would also continue:
"May I also take the opportunity to stress that we will take forward all our major policy initiatives within the new structure. We will not be deflected from delivering much needed policy reforms such as the retail distribution review. Furthermore, firms should recognise that our intensive supervisory approach will continue into the new organisational framework." he said.
Sants concluded by talking about the risk of becoming a 'light-touch' organisation:
"No doubt as we move out of this crisis there will be calls for regulators to revert to light touch regulation, and senior management will be less willing to listen to a regulator who could be seen to be 'second guessing' management. When this happens it is vitally important that regulators stand their ground and continue to be proactive, but this will require that they are supported by government and society as a whole."