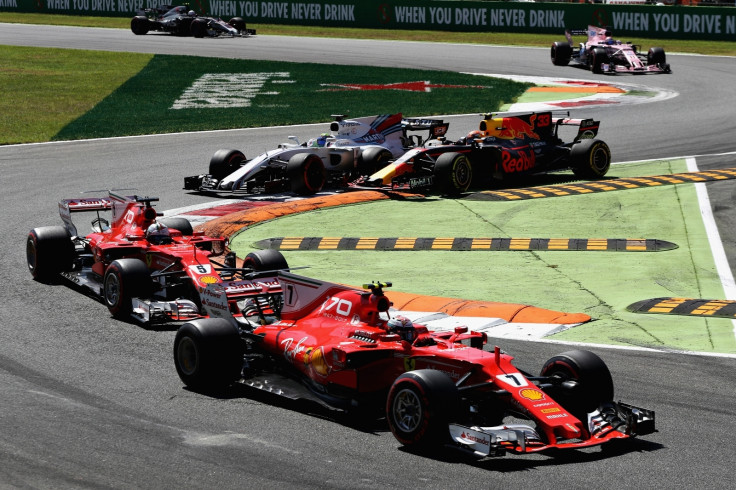 Global brewer Heineken – which operates in 192 markets – is dedicating "substantial resources" to promote responsible drinking, as it believes that enhancing its brand equity and being a "good corporate citizen" need not be to the detriment of either, according to a high ranking executive.
Speaking to IBTimes UK, Gianluca Di Tondo, senior global brand director with the brewer, said: "Of course, we want people to consume more of our product, but the promotion of responsible drinking is in our corporate DNA.
"Over the last 15 years, we have increasingly incorporated responsible drinking campaigns into our marketing efforts. Around 10% of our headline marketing budget goes into supporting our responsible drinking programme."
Di Tondo would not put a figure on Heineken's marketing spend given the confidential nature of these things.
However, at the recently concluded Italian Grand Prix in Monza, Heineken did demonstrate its seriousness by taking its very visible 'When you drive, never drink' campaign to next level by releasing details of a specially commissioned global behavioural study on the subject of drink driving.
The research – overseen by Danish academic and behavioural expert Sille Krukow – is the brewer's contribution to foster a better understanding of the issues that exist around drink driving, according to Di Tondo.
It will also colour Heineken's vision of taking the responsible drinking campaign, formally launched last year with F1 legend Sir Jackie Stewart (pictured below with Di Tondo), to the next level.
The findings certainly make for some interesting reading for behaviour analysts, and perhaps an uncomfortable one for average consumers, policymakers and those in the industry. The research revealed that most drivers heading out for a drink set out with "good intentions", and that 79% plan ahead before a night out.
Yet, "cultural and societal norms" often override good intentions, as 1 in 2 drink drivers would not describe their behaviour as "drink driving", while 1 in 4 think it is accepted by their culture to consume alcohol before driving.
Only 43% globally are concerned about getting caught by the police, while 64% find it acceptable to drink and drive if they have eaten a lot, alternated between alcoholic drinks, or taken a short nap.
Furthermore, "social pressures" take over at the point of decision making – with 49% of drink drivers getting caught up in having fun.
Di Tondo said the research, in step with its programme, gives Heineken an "unprecedented opportunity" to help change attitudes and behaviours, and reduce drink driving around the world.
"One of the conclusions we draw is that changing behaviour is possible and we are in the business of promoting responsible drinking for the long run."
And the Heineken executive said the anti-drink driving message would be stepped up via its Formula 1 circuit branding, UEFA champions league sponsorship, commercials, events, messages at point-of-sales and of course digitally via the internet.
That said, Di Tondo admitted the company has to tread carefully by appealing to people and not sound like its preaching or lecturing.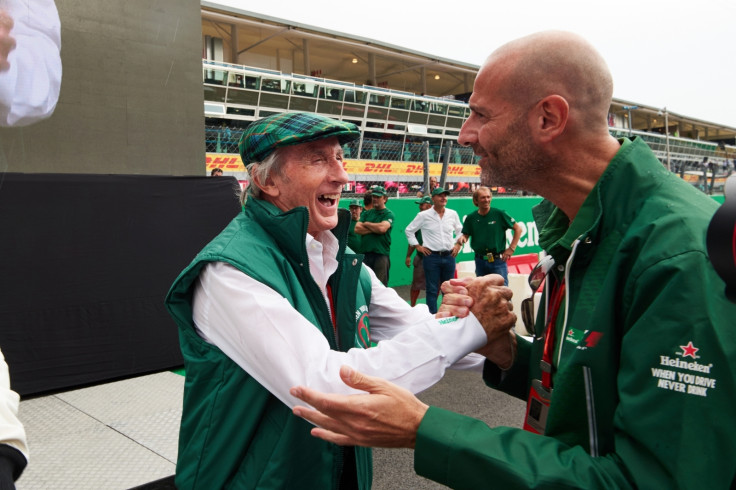 "The beauty is that we have the luxury of time. We know that in some parts of the developing world - where law enforcement on drink driving is allegedly lax - our message might be irrelevant. However, we intend to change attitudes gradually and are not looking for instant results."
Meanwhile, developed markets are grappling with a burning debate over alcohol by volume (ABV) offered up by brewers. Microbreweries are springing up across North America and Europe with some churning out as much as 12% ABV beers.
Major brewers have also been caught up, with Molson Coors admitting in a UK court – albeit for tax reasons – that the beer it advertises at 4% ABV - i.e. Carling - is actually 3.7% ABV. For some, such developments raise reputational issues about the brewing industry as a whole; whether end consumers can ever be sure of what they are drinking, and not least the effect it could have on drivers thinking a solitary pint won't impair their ability to drive.
"Heineken can only keep its house in order. I can categorically say that we do and I am proud of that. I do not look at the others or can comment on them. I think on the whole, members of the Brewers Association stay in line, and for those who break ranks – it's for them to explain. However, I do not think the industry as whole has an image problem," Di Tondo said.
"As for ABV, at the end of the day the consumer would be smart enough to discern between different offers. If you are chasing 10% high-strength beer you will not pick up a bottle of Heineken."
Furthermore, the Heineken executive described promoting responsible drinking as "a fantastic way" to engage with potential customers and those who have never tried the brand.
"We have so much space to grow globally without pushing the same person to drink more. For us, recruitment of new drinkers is key and we intend to do it responsibly."