The iconic rock bands -- Green Day, Weezer and Fall Out Boy are forming a dream team for Hella Mega Tour. They will be travelling the world together and performing the classics for their fans starting from June 2020. The tour will wrap up at the end of August.
In order to make the big announcement, each band released their own announcement video giving a glimpse into their new album. The bands released new singles from their respective acts to kick off the journey.
Green Day dropped a track titled "Father of All..." from their latest album with the same name. In its description, the band promises to bring back the rock to its real glory. They revealed that the album is scheduled to release on February 7, 2020, along with the announcement of their upcoming tour.
Meanwhile, Fall Out Boy unveiled their song "Dear Future Self" featuring Wyclef Jean along with the release date of their next album. Greatest Hits: Believers Never Die-Volume 2 will come out on November 15<sup>, 2019. The description includes the lyrics as well as the link to the itinerary to the Hella Mega Tour with the other two rock bands.
Lastly, Weezer released a complete track "The End of the Game" from Van Weezer. The album will be rolling out on May 15. In the description, they promise their fans "a tour, unlike any other Weezer, has ever done."
According to the schedule, the bands start their tour in Paris, on June 13. They are performing a total of 42 shows in 21 countries in Europe and North America. The tickets for the tour go on sale on September 20, 2019. Fans can purchase them from Ticketmaster.
In addition, an American ska punk band is also on the roads, and will be present as an opening act during the North America leg of the tour.
According to Rolling Stone, Hella Mega Tour was Green Day's idea. "We talked about how we weren't really wanting to do stadiums and do something that was like a throwback to the Monsters of Rock Tour," Billie Armstrong told the magazine. He added that with Fall Out Boy and Weezer they were all "stoked".
Green Day is an American rock band that was created in 1986 by Billie Joe Armstrong as the lead vocalist and guitarist. Their major breakthrough came with their album titled "Dookie. Weezer", in 1994.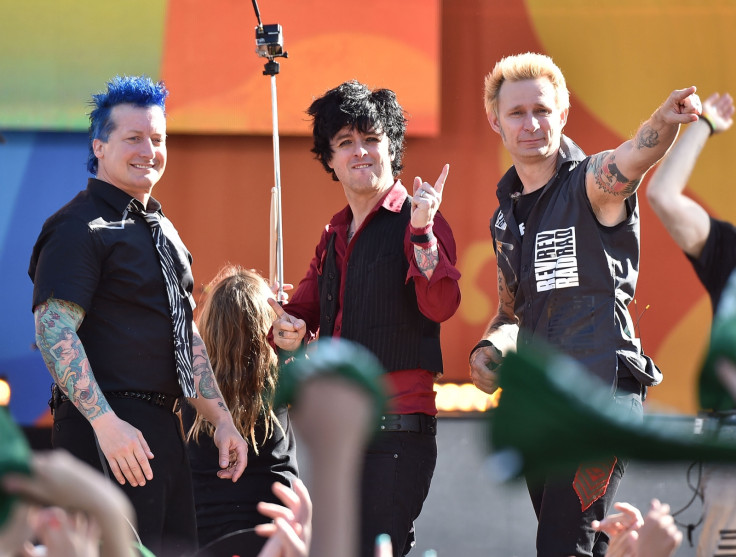 Another rock band named Weezer based in Los Angeles, was formed in 1992. Their 1994 album commonly known as "Blue Album" was their real shot to prominence. As for Fall Out Boy, the rock band was created in 2001 and realized underground success with their 2003 album titled "Take This to Your Grave".