Instagram has become more renowned for narcissism and endless selfies rather than philanthropy and good-doing, but comedian Kevin Hart kept it real with his latest post in aid of Tropical Storm Harvey.
The 38-year-old star shared a clip of himself speaking about the natural disaster to his 54.3m Instagram followers along with a caption that challenged fellow A-listers including Beyoncé, Chris Rock, Dwayne 'The Rock Johnson, Jay-Z and Dave Chappelle to step up to the mark and give money to those affected.
He wrote: "I'm calling this the Hurricane Harvey Relief Challenge....Lets go @therock @beyonce @chrisrock Jay Z Dave Chappelle @jerryseinfeild@iamsteveharveytv @justintimberlake#HurricaneHarveyReliefChallenge#prayforhouston .....I am getting a link together now people. Help me help Houston...."
The Philadelphia-born comedian, who won his first break in 2001 when cast for a recurring role on TV series Undeclared, has committed to donating $25,000 (£19,000) to the American Red Cross to go towards relief efforts. He revealed to being emotionally moved to donate after learning about the tragedy, so much that he's egging his celeb pals on to contribute some money too.
Despite his good intentions, Kevin was criticised for donating to the American Red Cross, with one follower telling him: "Don't donate to red cross or any other huge corporation. Ppl in Houston and surrounding area will never see a penny of dat money."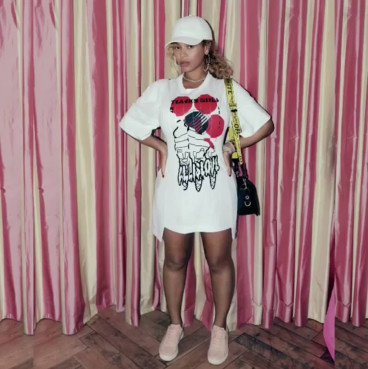 Another said: "Build Your Own Organization Those People Will Never See That Money... #blackexcellence".
Beyoncé has yet to confirm whether she has donated money, though she was undoubtedly moved by the disaster as she sent her prayers to the Lone Star State in an Instagram post, which read: "Texas you are in my prayers."
It is likely that Beyoncé will donate, however, since she is one of the most caring figures in the music industry and supports a long and varied list of charities. Perhaps one of the greatest contributions she has made is the Survivor Foundation – an organisation she founded with fellow Desiny's Child singer Kelly Rowland to help victims of Hurricane Katrina.