It was a subtle diss by Miranda Lambert at her ex-husband Blake Shelton when she commented about the "heartbreak" while accepting her Album of the Year award at the Academy of Country Music (ACM) Awards on Sunday, 2 April.
A report in Hollywood Life has all the details as to how Blake's current girlfriend Gwen Stefani reacted to Lambert's diss. According to the report, Stefani thinks that the country singer should move on from her ex.
Revealing that the Hollaback Girl singer is not pleased, a source told the gossip website, "Gwen thinks Miranda really needs to focus on her current relationship and not her ex. Gwen gets that Miranda's split with Blake was heartbreaking but come on, it's time to move on."
Stefani, who went through a painful divorce herself with Gavin Rossdale in 2015, believes that the best way to heal is to stop living in the past.
The insider continued, "Gwen struggled to get over Gavin [Rossdale] but she did it and now it's all about her relationship with Blake. None of them need to be living in the past!"
Miranda's album titled, The Weight of These Wings, won 'Album of the Year' award at the 52nd ACM Awards and the singer revealed her inspiration behind the successful album in her acceptance speech.
"This really means the world to me. I'm just glad to see females kicking ass these days, I'm so proud to be part of that. I just want to say thank you for letting me use my heartbreak and sharing that with me," she told the crowd at the event.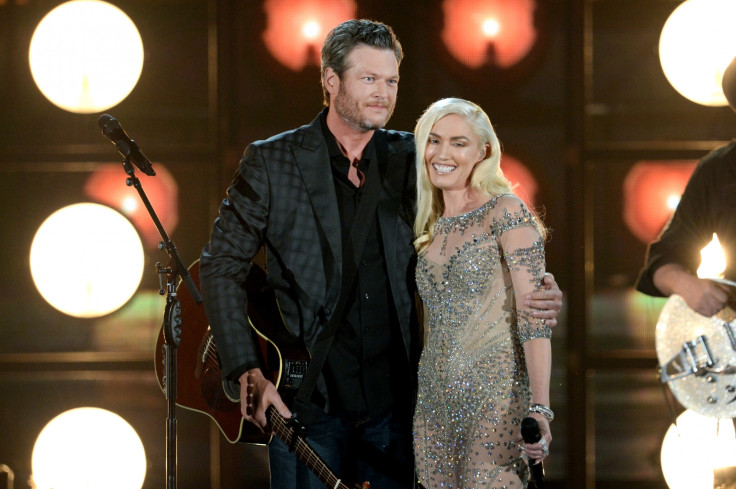 Shelton and Lambert called it quits in 2015 after four years of marriage. Following their divorce, the 40-year-old singer went on to date his fellow Voice coach Stefani. On the other hand, the Over You singer is currently dating 28-year-old singer Anderson East.