Disused Tube stations and tunnels are being opened to the public as part of London Transport Museum's Hidden London festival. Visitors can book tours of four locations that are usually off limits, including a decommissioned station that was used as a secret underground bunker by Winston Churchill during the Second Wolrd War.
Down Street station opened in March 1907 on what was then the Great Northern Piccadilly and Brompton Railway. It was never very busy as it lay between the more popular stations of Hyde Park Corner and Green Park. The station was permanently closed on 21 May 1932.
In early 1939, as war looked likely, it was turned into an underground bunker to protect vital government operations from bombing raids. The platform areas were bricked off and divided up into office, meeting rooms and dormitories. Although this shelter was chiefly used by the Railway Executive Committee, Sir Winston Churchill and his war cabinet used it while the Cabinet War Rooms were being prepared. Churchill apparently liked the bunker, affectionately referring to it as "The Barn". A bathtub with the inscription "WC" can still be seen in a disused bathroom.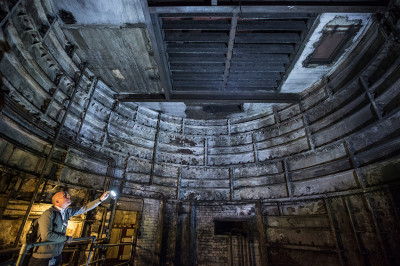 Visitors will also be able to see a warren of tunnels underneath Clapham South station. Built during the height of the Blitz in 1941, after the loss of life at several improvised shelters in underground stations, this shelter provided sanctuary for 8,000 people. After the war, the space served as a temporary dormitory for immigrants from countries such as Jamaica.
The tunnels were rebranded as the Festival Hotel in 1951, providing cheap, temporary living spaces for visitors to the Festival of Britain. Clapham South deep-level shelter has over a mile of subterranean passageways.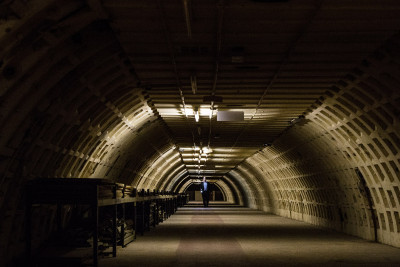 London Transport Museum is also allowing people to explore a labyrinth of dark and disused passageways under Euston Station. Visitors will see vintage advertising poster fragments that have been concealed for more than 50 years.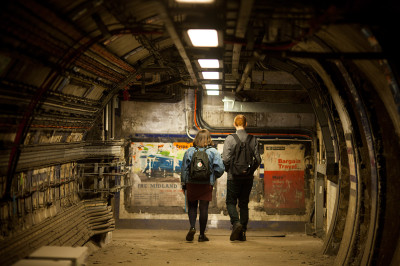 The fourth venue being opened up as part of the Hidden London festival is London's first skyscraper, 55 Broadway. Considered radical and offensive when unveiled in 1929, this Grade I listed structure is now a marvel of Art Deco London. London Underground's former headquarters gives stunning rooftops views.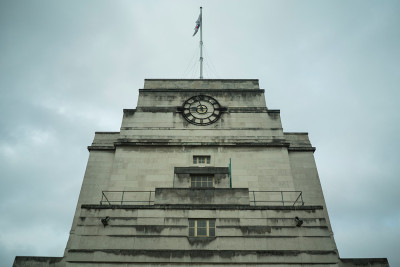 Hidden London runs from 4 August to 11 September 2016, 24 November to 18 December 2016 and 11 January to 5 March 2017. For priority booking, sign up to London Transport Museum's newsletter by 23.59 on Monday 18 April 2016.