Prince William and Kate Middleton will head to the Himalayan kingdom of Bhutan on 14 April, at the invitation of King Jigme Khesar Namgyel Wangchuck and Queen Jetsun Pema. Bhutan's royal couple – often dubbed the Wills and Kate of the Orient – married in October 2011, around six months after the British royal wedding. The young royal couple had a son in February 2016. After a traditional Bhutanese welcome ceremony, the royal couples will have dinner at Lingkana Palace in the capital, Thimphu.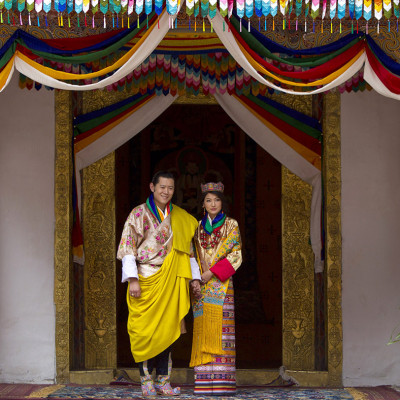 The Duke and Duchess of Cambridge will hike for around six hours to reach Paro Taktsang monastery, also known as the Tiger's Nest. The monastery was built in the 17th century on the side of a cliff, around a cave that was the focal point for Guru Padmasambhava, who is credited for introducing Buddhism to Bhutan.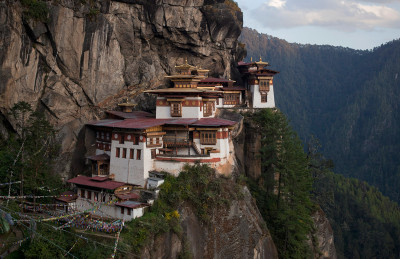 The Kingdom of Bhutan, is a tiny landlocked country bordering India and China. Sometimes called The Forbidden Kingdom or The Last Shangri-la, it was isolated from the rest of the world until the mid-20th century. Television and the internet were only introduced in 1999. The country was finally opened to tourism in 1974. IBTimes UK looks at some of the spectacular sights that tourist – and royals – could see.