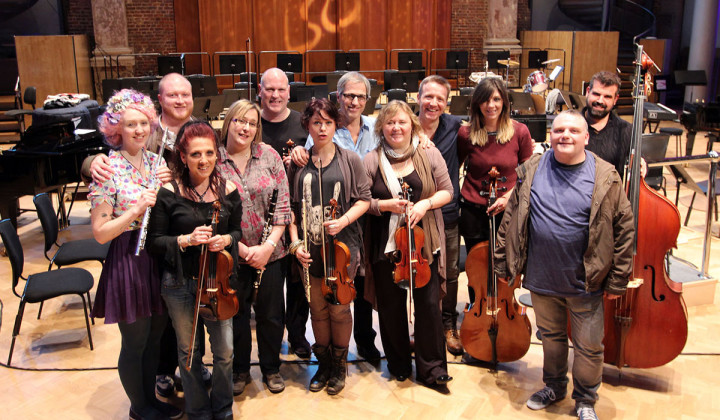 The prevalence of drink and drug addiction among classical music performers is being addressed in Addicts' Symphony, a Channel 4 documentary that airs tonight (27 August).
The pressure of concerts, nerves and the need to 'fit in' can push all performers towards narcotics, it has been claimed. Addicts' Symphony will tell the stories of ten classical musicians whose lives have been hamstrung by addiction.
One of those taking part is Rachael, a session musician in the pop industry. Formerly a star of the National Youth Orchestra, she began suffering panic attacks at the age of 14 and years later found solace in drink, at one stage even downing a litre and a half of vodka every day.
"Addiction problems are widespread among classical musicians, for many reasons," she told the Radio Times. "There is the lifestyle, the odd hours, working weekends, post-concert socialising.
"Many players use alcohol and beta-blockers to control their performance anxiety and then, after the 'high' of a performance, musicians can struggle to 'come down' and therefore drink to relax – which becomes habitual."
Another participant, Joolz, started out with a promising career when she won the highest mark in the country for her Grade 8 violin exam.
However, the fear of not being able to live up to the expectation was too much and she also turned to drink, eventually suffering near multiple organ failure as a result of her addiction.
Other participants reportedly used cocaine, heroin and amphetamines during their careers.
Rachael, Joolz and others with similar stories have been brought together by composer James McConnel for a one-off performance with the London Symphony Orchestra.
Channel 4 said: "Some have been sober for years, some for only a few months. As a musician, composer and recovering alcoholic himself, James has found that music became a huge part of his recovery and he wants to share this with others in a similar position."
McConnel's is a story soaked in tragedy. While he managed to overcome the addictions of his youth, 20 years later his son Freddy died of a heroin overdose at the age of just 18 - the catalyst for his commitment to the project.
"Before he died, Freddy said: 'Dad will you look into the idea of music being an aid to recovery?'" explained McConnell. "If he hadn't taken a dodgy dose of heroin, he might have got to that point. Music can give you the same feeling that drugs can, only better. I cannot see why it couldn't work for other people."
Will the concert go off without a hitch? Well, you can probably guess the answer to that. Expect tears of sadness and joy when Addicts' Symphony airs tonight at 11pm on Channel 4.