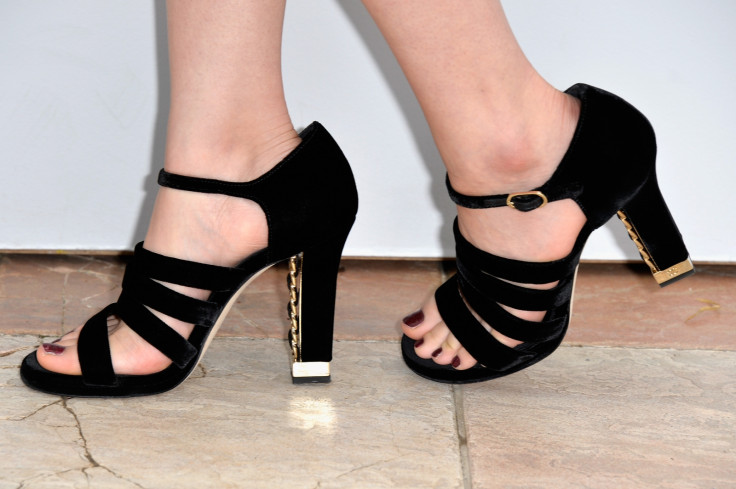 Last year, a London receptionist sparked a row over workplace discrimination when she was sent home from work after refusing to wear high heels.
Nicola Thorp, 27, was employed by the agency Portico, who outsourced her to the accounting giant PwC to work on their reception. But after turning up to work for her first day in flat shoes, Thorp was told to change into '2in to 4in heels' or leave unpaid. She refused, pointing out male colleagues were not treated in the same way.
After speaking to friends about the incident, she realised other women had been in similar positions. She launched a petition calling for the law to be changed so companies can no longer force women to wear high heels to work. It received more than 150,000 signatures and triggered an inquiry by the Women and Equalities Committee.
Although the review may have started over a pair of shoes, it has revealed a lot about sexism in the workplace when it comes to dress codes – as demonstrated by the hundreds of thousands of women who came forward with their experiences.
Here are five key points to take away:
It is an issue of race
Workplace discrimination affects all women – and black women in particular. A common example is employers putting pressure on women to remove braids or to use chemical relaxers on their hair to make it look "professional". Speaking to the BBC, one woman said she was always made to feel her natural hair was unacceptable at work.
"I am West African, and I work at a consultancy firm in London. I am always being made to feel that my natural hair gives the impression that I am unprofessional," she said. "A few years ago I had my hair styled in cornrows and I was asked quite blatantly by my boss how long it would be before my hair was back to 'normal'."
It is an issue affecting LGBTQ people
Employees should be able to speak out about discrimination at work without fear of losing their jobs – but this is not always the case. As the inquiry found, the current system favours the employer but fails workers.
"It is crucial that the law is amended so that gender-neutral dress codes become the norm, so that they do not exacerbate discrimination against the LGBTQ communities and those who do not conform to gender stereotypes," the committee states. "The law must also work in practice as well as theory; negative publicity and online petitions shouldn't be relied on to prevent discrimination at work."
Being forced to wear heels affects your health
High heels are not just temporarily painful – dress codes which require women to wear high heels for extended periods are damaging to their health and wellbeing. There are consistent descriptions, from 1740 to the present day, of the musculoskeletal damage they can cause. In May 1880, The Lancet – a leading British medical journal – even launched an editorial campaign against female shop assistants being required to wear heels, which it branded "cruelty to women".
According to the College of Podiatry, women who are forced to wear high heels for long periods have reduced balance, reduced ankle flexion and weaker muscle power in the calf.
The Equality Act is not adequately protecting workers
The report finds that the Equality Act 2010 is not yet fully effective in protecting workers from discrimination, and suggests employers should face financial penalties for breaching the law. It also recommends the government introduce guidelines and awareness campaigns for employers, workers and students - so everyone knows their rights.
It is a sexualised problem
Thorp has pointed out that there is a history behind high heels - and that forcing women to wear them is a sexualised problem. Throughout history, women have been judged not on their personalities, abilities and achievements but on the length of their legs and the height of their heels. And it is because of this that high heels have gained the reputation of being confidence-boosting and a symbol of power. They supposedly increase status by repositioning the body – shifting the physical appearance of the legs, bottom and breasts, aiding sexual objectification.