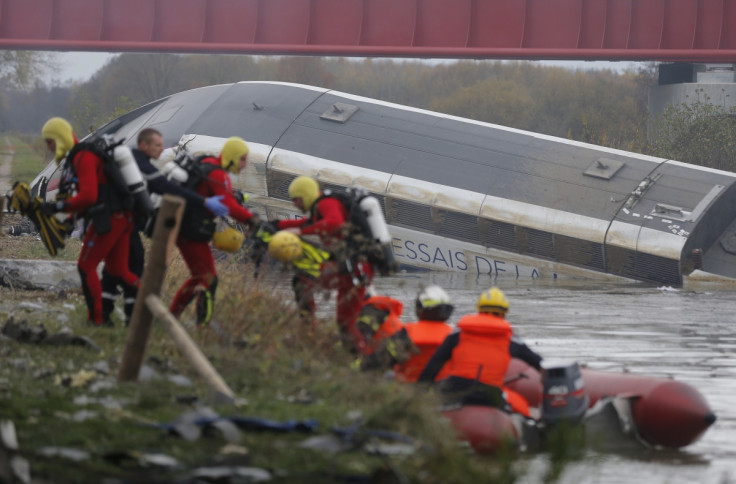 A French high-speed TGV train has derailed and plunged into a river in the Eckwersheim area outside Strasbourg in France killing at least seven people. The crash is believed to be caused by the train building up "excessive speed" on a test run.
The train was not carrying passengers. The fatalities are expected to be train crew and those in the area of the derailment, although no official statement has yet been released by the train's operator – the state-backed SNCF – except to confirm that the accident had occurred.
The train derailed on a bridge and its cars plunged into the Marne-Rhine canal in the Alsace region, the home of the European Parliament, 10 miles from the German border.
Emergency crews have attended the scene and are tending to several wounded bystanders. The extent of their injuries have not yet been ascertained. The injured have been airlifted by helicopter to local hospitals.
The TGV (Train à Grande Vitesse or "high-speed train") is France's high-speed rail service and is operated by SNCF Voyages, the long-distance rail branch of SNCF, the French national rail operator.
A TGV test train set the record for the fastest wheeled train when it reached 574.8km/h (357.2mph) on 3 April 2007. In mid-2011, scheduled TGV trains operated at the highest speeds in conventional train service in the world. TGV trains often reach 320km/h (200mph) on normal non-test journeys.