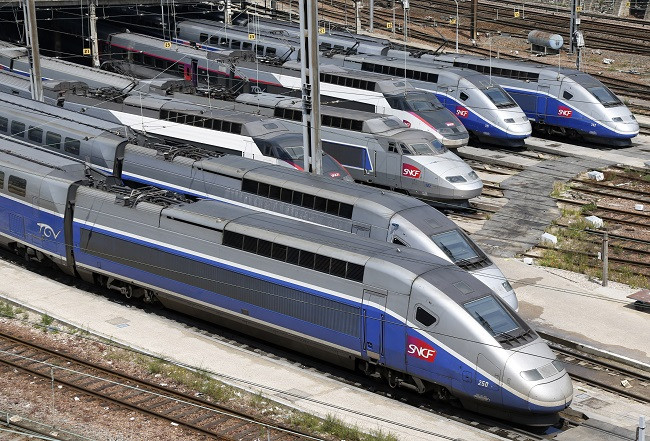 A body of a dead cyclist was found stuck in front of a high-speed French TGV train as it pulled into Mulhouse station in eastern France.
The driver had not noticed he had struck the man at a level crossing and carried him 40km down the track.
Passengers received counselling for shock when they saw the man's body as they got off the train.
Police and SNCF, France's national railway, were unable to confirm whether the 48-year-old's death was accidental or suicide, adding that an incident of this kind was "relatively rare".
A spokesman from SNCF said: "It was an upsetting sight. The body was stuck on to the front of the train but out of the vision of those in the driver's car."
The train, which can reach speeds of 200mph, was travelling from Paris and was passing through the village of Petit-Croix when it struck the man.
A SNCF spokesman added: "The kinetic energy of a train is so great that a shunt could go unnoticed.
"If there isn't any debris left on the sides upon impact, you wouldn't be aware of it."
The man has yet to be named but it is believed he is from the Franche-Comté region of north-eastern France.