The highest paying UK supermarket is German grocer Aldi with new wage rates near £10 an hour
Aldi's new pay rates put it well above the government's minimum wage and national living wage levels.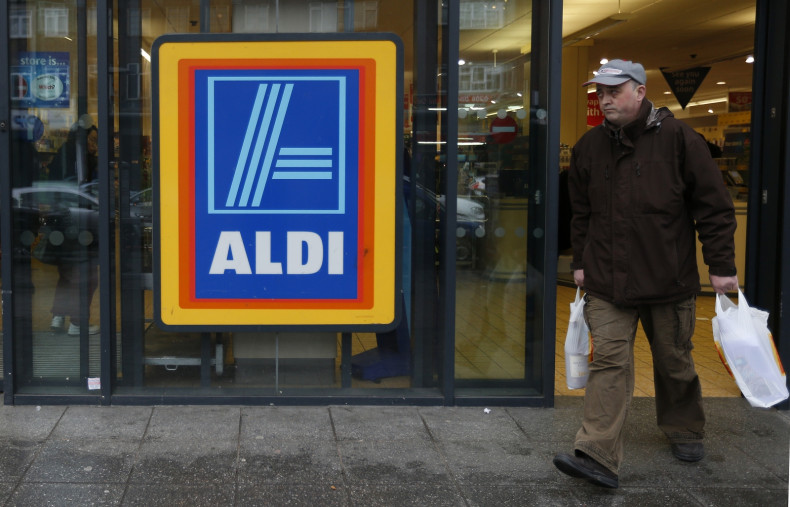 Discounter Aldi claims it has made its workers the highest paid in the supermarket sector by boosting their hourly rates. The German grocer has said that all its workers will earn a minimum of £8.53 nationally, a 1.6% rise, from 1 February 2017. In London, this rises by 3.2% to £9.75.
Aldi said that these new rates "reaffirms its position as the highest-paying supermarket employer in the UK".
It added that its pay scales put it above the Living Wage Foundation's new national rate of £8.45 an hour. Aldi said the change would benefit 3,356 workers.
Chief executive Matthew Barnes said: "We recognise the valuable contribution that our thousands of store employees make every day. Their dedication and commitment is a key reason why Aldi is the UK's fastest-growing supermarket."
Aldi plans to open 70 stores across the UK and a new distribution centre in Cardiff this year, recruiting 4,000 staff. It opens its 700th site next month.
In November German rival Lidl announced a 2.4% pay rise for its UK employees from 1 March, offering a minimum of £8.45 an hour nationally and £9.75 an hour in London, making them among the highest-paid workers in retail.
The country's biggest supermarket chain Tesco said its basic pay rate is £7.62 per hour nationally, and £8.30 per hour in London.
A Tesco spokesperson added: "We firmly believe in offering colleagues a total reward package including a bonus, 10% colleague discount, shares scheme and award winning pension, which we know they really value."
These rates of pay are above the government's minimum wage currently set at £7.20 an hour, which chancellor Philip Hammond said in his November Autumn Statement would rise to £7.50 on 1 April.
Industry figures revealed last month that Aldi's increasing popularity showed no sign of slowing in the 12 weeks to December 4. The retailer notched up a 10% rise in sales over the period, while its share of the sector edged up to 6.2% from 5.6% a year earlier, according to respected research group Kantar Worldpanel.
This left Lidl in the shade, with sales growth of 5.7% and a 4.6% market share.
The two discounters have sparked a fierce price war in the UK supermarket sector in recent years, with the established Big Four chains looking to win back market share lost to these new German rivals.