The highest and longest slide in the world is set to open in London tomorrow (24 June), with a launch event this evening going ahead despite heavy rain across the capital. An adult ticket for the Slide at the ArcelorMittal Orbit in Queen Elizabeth Olympic Park, including entrance to the tower itself, will cost £15.
Spokespeople for tonight's event told IBTimes UK that it was going ahead as planned as there was no danger being in the slide in the current weather. The 178m-long slide will take people 40 seconds to descend, circling the ArcelorMittal Orbit 12 times during the trip.
The tower itself is Britain's largest piece of public art, having been commissioned for the 2012 London Olympic and Paralympic Games. It was designed by artist Sir Anish Kapoor and engineer Cecil Balmond.
It was unveiled in May 2012 before closing after the Games and reopening in 2014. The tower has two viewing platforms from which visitors can see far-reaching views of London.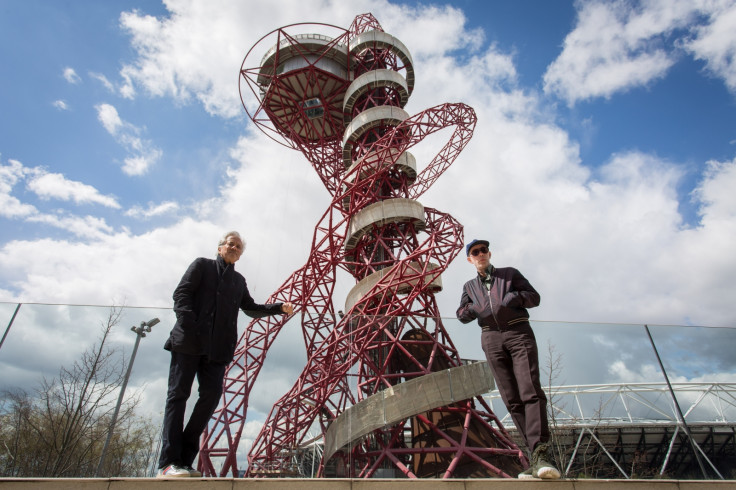 Visitors are unable to buy a ticket solely for the slide and instead must purchase entrance to the Orbit tower itself as well as a slide ticket. Sliders must be at least eight years old and 1.3m tall.
Tickets for the slide, including general entry, range in price. A single adult ticket costs £15, with children between the ages of 8-16 paying £10. Seniors and students with identification pay £12. Family ticket for four people – two being under 16 – costs £46.
The slide is expected to stay the highest slide in the world until the Skyslide opens in Los Angeles. The slide will hang outside an LA skyscraper at almost 300m, letting people travel between two floors.