Hillary and Bill Clinton to attend Donald Trump's inauguration
Former presidents Jimmy Carter and George W Bush will also be present.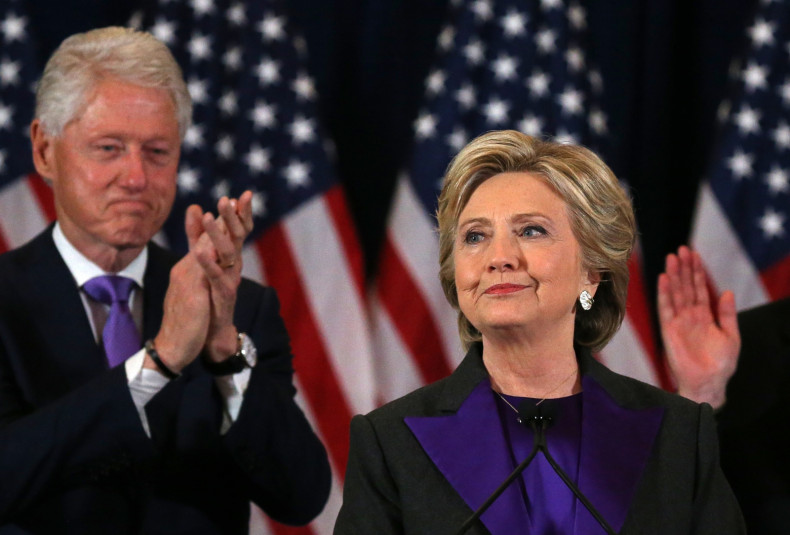 Bill and Hillary Clinton will attend President-elect Donald Trump's inauguration in Washington DC on 20 January. The news follows the announcement from the office of former president George W Bush that he will also attend, along with his wife Laura.
Trump's election adversary has largely avoided the spotlight since her surprising loss to the real estate mogul turned Republican politician. Clinton appeared at the Children's Defense Fund around a week after her loss and noted that her decision to appear "wasn't the easiest," The Wall Street Journal reported.
The incoming president has softened his stance towards his campaign rival, whom he repeatedly referred to as "Crooked Hillary". After his victory, Trump backed away from a promise to appoint a prosecutor to investigate Clinton's email server and Clinton Foundation work.
"I don't want to hurt the Clintons, I really don't," Trump told the New York Times in late November.
Former presidents also attending
Earlier on Tuesday (3 January), the office of George W Bush released a statement that the 43rd president and former first lady Laura Bush will be attending. "They are pleased to be able to witness the peaceful transfer of power - a hallmark of American democracy - and swearing-in of President Trump and Vice-President Pence," the statement said.
According to CNN, former president Jimmy Carter will also be attending Trump's inauguration. Bush's father, former president George HW Bush, will skip the inauguration due to his ill health, a spokesman said.
The younger Bush did not vote for Trump, while his father opted to vote across party lines for Clinton. Both Bushes supported Republican presidential candidate - and George W Bush's brother - Jeb Bush during the primaries.
As is customary, President Barack Obama will attend the inauguration of his successor, USA Today noted. The 20 January inauguration will be held at the US Capitol.