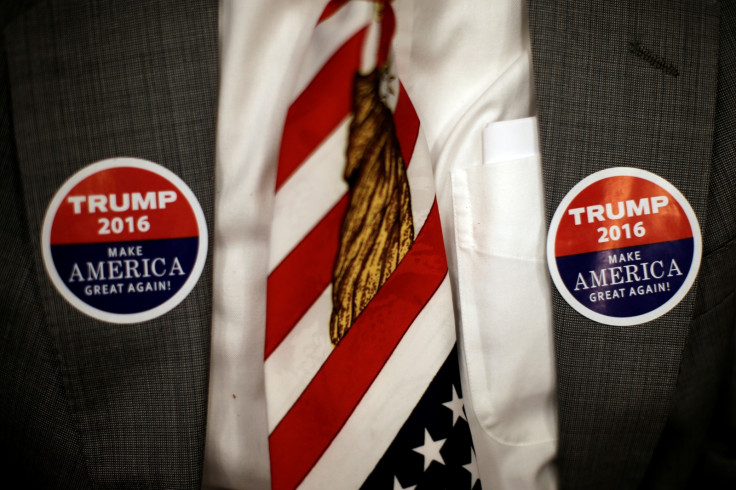 A Maryland man who was elected as a delegate for Donald Trump to the GOP Convention has been indicted on alleged child pornography and weapons charges, the US Justice Department announced on Thursday (19 May).
Caleb Andrew Bailey was charged with the creation and possession of child pornography, as well as possession of an illegal gun and explosives by a federal grand jury, following an investigation by the Bureau of Alcohol, Tobacco, Firearms and Explosives. According to the details of the indictment, between March 2015 and January 2016 Bailey attempted to use and did use a minor for sexually explicit conduct to produce child pornography.
Authorities launched an investigation against Bailey after he allegedly attempted to mail a package to Wisconsin containing 119 rounds of .50 caliber cartridges with incendiary projectiles—regulated as explosives—and 200 rounds of spotting projectiles with an explosive charge, stated CNN.
After the package failed to arrive, Bailey used a fake name to call the post office twice to inquire about its status and gave a tracking number corresponding to the package with the explosives. Neither Bailey nor the intended recipient of the package have a federal explosives license to manufacture or distribute explosives, authorities said.
Authorities attempted to arrange a meeting with Bailey, but after he failed to show, search warrants for properties associated with him were executed. When authorities reportedly raided Bailey's home, they seized a machine gun. "Bailey was present during at least part of the searches. Bailey made certain admissions to law enforcement, including that he had shipped the recovered package," the affidavit stated.
Bailey is listed by the Maryland Board of Elections as a District 5 delegate to the Republican National Convention supporting the presumptive party nominee. Authorities confirmed that the Bailey elected as delegate was the same person arrested.
"We strongly condemn these allegations and leave it in the capable hands of law enforcement," spokeswoman Hope Hicks told NBC. "He will be replaced immediately." Bailey faces between 15-30 years for the production of child pornography and up to 10 years in prison for the weapons charges.
Bailey is not the first Trump delegate to make international headlines. In California, a self-described white nationalist was chosen as a delegate for Trump's campaign. The campaign claimed William Johnson was selected by mistake, prompting Johnson to announce he would not attend the convention because he understood the "negative baggage" of his views, NBC reported.