Figures in the Republican Party have hit out at the FBI's stance against charging Hillary Clinton after a probe into her email usage and arrangements.
Clinton was investigated for using a personal email server as US secretary of state, but following an investigation, FBI director James Comey said he would not be recommending that charges be brought against her.
After news broke that Clinton was unlikely to be indicted over the emails, figures within the GOP immediately hit out at the FBI's decision.
Senator Rand Paul mentioned the controversial 'chance' encounter between Bill Clinton and US district attorney Loretta Lynch and the fact that charges against Clinton were not brought just days later.
He tweeted: "This weekend, we learned former President Clinton met with the Obama Administration attorney general - the FBI director's boss - in private. Three days later the FBI director announces no charges are being brought against Hillary Clinton.
"The appearance is terrible. The decision is astounding. Ppl have gone to jail for less severe classified breaches and national security.
"Today Comey & Obama's DOJ made it clear to the American people there's no accountability no justice & the Clintons live by different rules."
His views was also echoed by GOP presumptive presidential nominee Donald Trump, who had earlier highlighted the meeting between Bill Clinton and Lynch, and adding to his previous statements, said: "It has also been revealed that Hillary Clinton lied when she said that she did not send classified information.
"The FBI Director confirmed that over 100 emails were deemed classified at the time they were sent, including emails classified as top secret.
"On top of it all, Hillary Clinton's lawyers wiped the servers clean to delete another 30,000 emails – hiding her corrupt dealings from investigators. She used the State Department for her personal gain, trading favours for cash, and tried to conceal the records.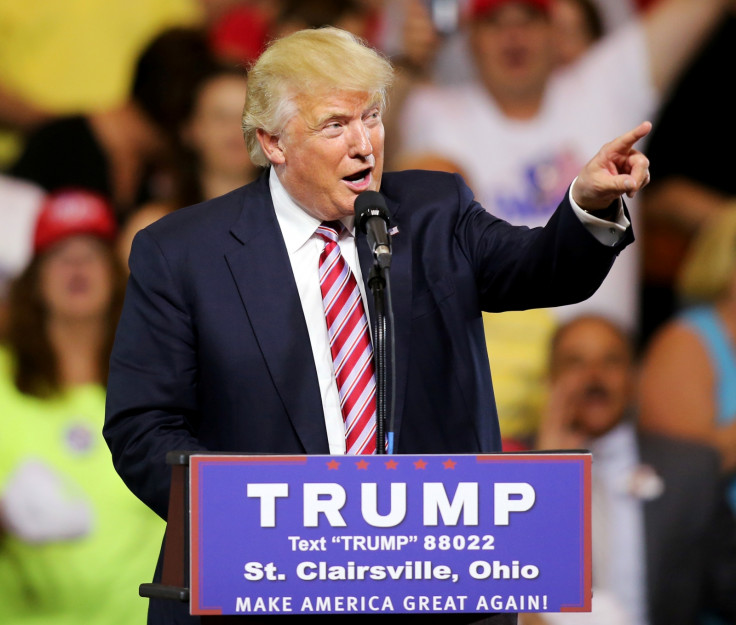 "Also, she didn't want people to know the details about her botched decisions in Libya, Syria, Iraq and Egypt that destabilised the Middle East."
He added: "Bill Clinton didn't accidentally run into the Attorney General on the airport tarmac last week in Phoenix. Hillary Clinton didn't accidentally sneak into the FBI during one of the country's biggest holiday weekends to testify on her illegal activities, something that wouldn't be afforded to others under investigation (and on a Saturday of all days).
"It was no accident that charges were not recommended against Hillary the exact same day as President Obama campaigns with her for the first time.
"Folks – the system is rigged. The normal punishment, in this case, would include losing authority to handle classified information, and that too disqualifies Hillary Clinton from being president."
However, Trump did not address reports that Clinton's predecessors had used private email servers in a similar manner, as reportedly do others in government.
The chairman of Homeland Security, republican Ron Johnson, also released a statement on the FBI's investigation, saying: ""The FBI's statement today reinforces my concern that Secretary Clinton's use of a private email server put our nation's secrets at risk.
"I will continue my committee's oversight to help preserve federal records and protect our national security."
Many other Republicans avoided explicitly criticising the FBI, but also expressed their disappointment that Clinton would be unlikely to face charges over the email probe.