Hillary Clinton polling shows Democrat down in wake of fresh email controversy
A single percentage point separates two top contenders as 2016 race tightens in national polls.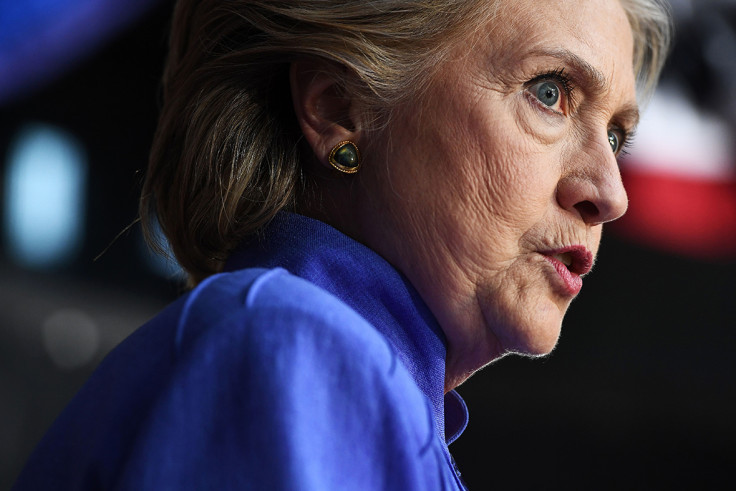 New national polls show Hillary Clinton's campaign narrowly holding on to her lead in the 2016 US election. This tightening of the race follows a fresh controversy over her handling of government emails while Secretary of State.
A single percentage point now separates the Democrat from Republican contender Donald Trump a national ABC News/Washington Post poll shows. It puts Clinton in the lead with just 46% to Trump's 45% share of the vote.
Another poll tracking the impact of the Clinton email controversy showed a similar one percentage point between Trump and the Democrat. Clinton had been maintaining a 3% lead over Trump in many national polls following a series of sex scandals about the real estate mogul throughout October.
In a letter sent to government officials Friday (28 October) FBI Director James Comey raised new questions about Clinton's handling of sensitive information while Secretary of State.
Comey said the FBI found emails that may be related to his past investigation of a private email server maintained by Clinton. He closed that investigation in July, finding no wrongdoing, and in the letter said the FBI did not yet know the content of the emails and whether they were duplicates that had already been investigated.
The emails were found on the computer of Huma Abedin, vice chairwoman of Clinton's campaign. The computer was being examined for another case concerning Abedin's estranged husband, disgraced former congressman Anthony Weiner. He faces allegations that he sexted with an underage girl.
Former Attorney General Eric Holder and nearly 100 past Department of Justice officials condemned Comey's letter Sunday, equating it with an attempt to influence the election.
In the final days of the campaign Trump is focused on swing states. He will make appearances in Michigan today (31 October) after he visited Florida and Ohio last week.
The ABC News/Washington Post poll was carried out over three days to last Friday (28 October) when Comey's letter became public. The second BD/TIPP poll shows reaction in the wake of the fresh email controversy up to Monday (31 October).
Combining the 10 most recent national polls into an average, the New York Times still has Clinton with a large advantage over Trump with the two polling 45.8% to 40.7%.
The Democrat also maintains a large lead when it comes to the most recent state-by-state polling looking at who will take the most Electoral College votes to win the election. But Trump has gained on Clinton here as well.
His chance of winning rose from 18.9% last week to 21.1.% as of 31 October. But Clinton still has a 78.8% chance of taking the presidency as she is projected to hold 319 of the electoral votes. Just 270 are needed to win. Trump has 217.
© Copyright IBTimes 2023. All rights reserved.