Israeli Minister sparks row over divine retribution earthquake remarks
The deputy Foreign Minister blamed Italy's double earthquake on Wednesday on a UNESCO vote on the Temple Mount holy site.
The President of Italy, Sergio Mattarella, flew to Israel on a state visit on Saturday (29 October) under the shadow of a row about comments made by his deputy minister for regional cooperation, Ayoub Kara, over earthquakes hitting Italy during the week. With double earthquakes causing destruction to rural homes in Italy on Wednesday, Kara remarked that the timing of the quakes could be related to a UNESCO vote denying Jewish ties with a holy site, Temple Mount.
Kara was quoted by Israeli news sources as saying: "I'm sure that the earthquake happened due to the UNESCO decision."
With reference to the Pope's Wednesday address, during which he said: "The people of Israel, who from Egypt, where they were enslaved, walked through the desert for 40 years until they reached the land promised by God," Kara added that the Pope had been unhappy at the UNESCO vote and "spoke publicly, stating that the Holy Land belongs to the people of Israel".
The Israeli Foreign Ministry were quick to distance themselves from Kara's comments and issued a statement that said the comments were "inappropriate and should not have been pronounced."
Following Israeli Prime Minister Benjamin Netanyahu's offer of assistance to the country's "Italian friends," the statement continued: "What Deputy Minister Kara said does not reflect the strength of the relations between Israel and Italy, both nations and their governments alike."
The comments follow a bitter dispute over the holy site of Temple Mount in the old city of Jerusalem, a site of cultural significance to both the Jewish and Muslim faiths. The UNESCO resolution downplayed Jewish links to Temple Mount and criticised Israeli policies to restrict Muslim access to the site.
A final version of the resolution, which had been softened somewhat in response to Israel's criticisms, passed on Wednesday as ten representative countries voted in favour. Two countries voted against while eight abstained from the vote. One country was absent.
Nonetheless, relations seemed friendly enough on Sunday as Mattarella planted an olive tree at a grove in Jerusalem, stating he was proud to do so "in light of the recent destruction in Italy".
The Times of Israel reported that Mattarella added: "The friendship between Israel and Italy is brave and strong and nothing will dampen it."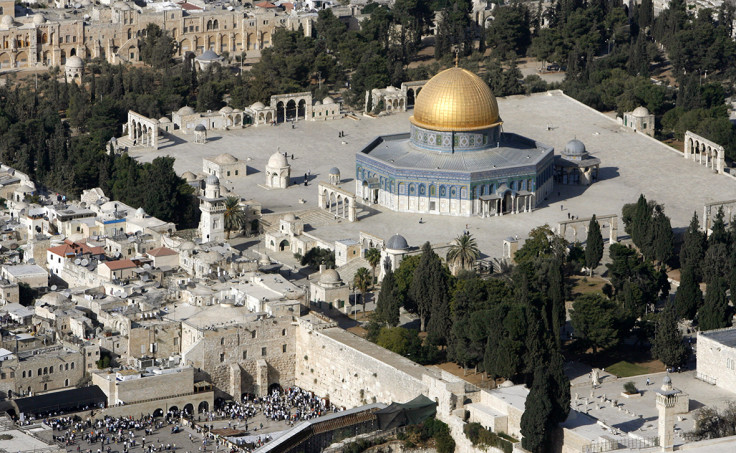 © Copyright IBTimes 2023. All rights reserved.