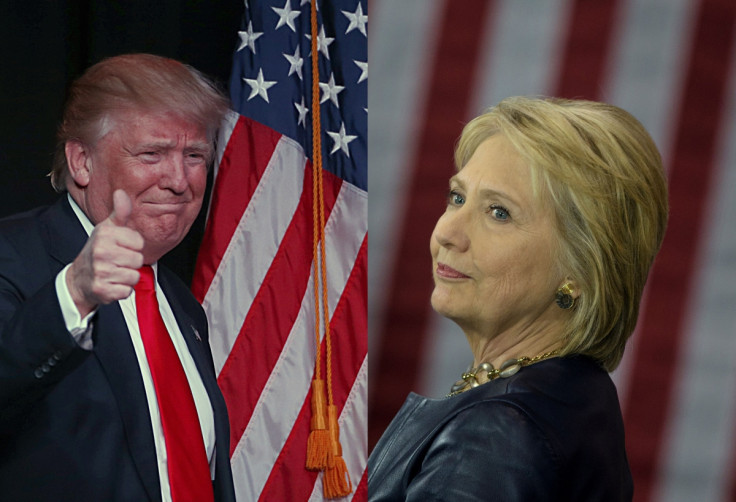 Hillary Clinton has hit out at Donald Trump over comments he made about the EgyptAir plane crash, stating his provocative talk makes defeating terrorism 'more difficult'. The Democrat frontrunner was interviewed following Trump's response to the 19 May EgyptAir crash, which he stated was a terror attack prior to the cause of the incident being discovered.
He tweeted: "Looks like yet another terrorist attack. Airplane departed from Paris. When will we get tough, smart and vigilant? Great hate and sickness!"
In an interview with CNN, Clinton was asked about Trump's response after the host told the presidential hopeful "Trump was out hot and early on Twitter", asking her what she thought of Trump's view the US is weak on terrorism.
"Well, first of all he says a lot of things, he says a lot of things that are provocative, that actually make the important task of building this coalition, bringing everybody to the table and defeating terrorism more difficult," Clinton responded.
"For example when he says bar all Muslims from coming to the United States, that sends a signal to majority Muslim nations many of whom we have to work with in order to defeat terrorism, some of whom are already among our strongest allies in this fight.
"It sends a message of disrespect and it sends a message that makes the situation inside those countries more difficult for them to go all in in the way we need them to go all in," she added.
Despite Clinton's record on fighting terrorism – including being in the incident room when Bin Laden was found – voters seem to respond well to Trump's 'tough on terrorism' rhetoric, with research from the Economist Intelligence Unit suggesting Trump would be more likely to reach the White House if there was a terror threat in the US.