Liverpool was the worst city for the Hillsborough disaster to happen to.
But Liverpool has shown it was the best city for the Hillsborough disaster to happen to.
The worst? Because it was too easy to dismiss. Too easy for politicians like Boris Johnson to trot out lazy cliches about it wallowing in self pity. It was, to some London papers, a city of the Toxteth riots, unemployment, the Militant tendency and dock strikes. It was a casual shorthand for unrest and rebellion.
So in the wake of the disaster, when 96 people died just going to a football match, the negative undercurrent that fed headlines like The Sun's 'The Truth' allowed those making decisions about the handling of the disaster a little breathing room. They were given time, and tacit permission, to cover up, hush up, dissemble and deceive.
It was a classic conjuror's distraction trick – look here, rioting drunken fans – ignore for the moment the bodies lying on the pitch. And some people, enough people, were prepared to believe that about Liverpool for long enough for a terrible injustice to be perpetrated. One which has taken all these years to undo.
But it has been undone, and this is why, though you would never wish this on anyone, if it were to afflict any city, then Liverpool was the best city to fight this battle. Though I am not from Liverpool, I studied there, then worked there, from 1983 to 2000. I covered Hillsborough funerals as a junior reporter on my first paper and over the ensuing years watched the families' campaign.
As night editor of the Liverpool Daily Post I would sometimes have to talk to the families late at night when a development in Parliament moved their struggle forward, or sometimes back. People like Trevor Hicks, whose daughters Sarah, 19 and Vicki, 15, both died. Despite the appalling loss, grief and injustice he must have felt, he was unfailingly polite and patient during those late night calls.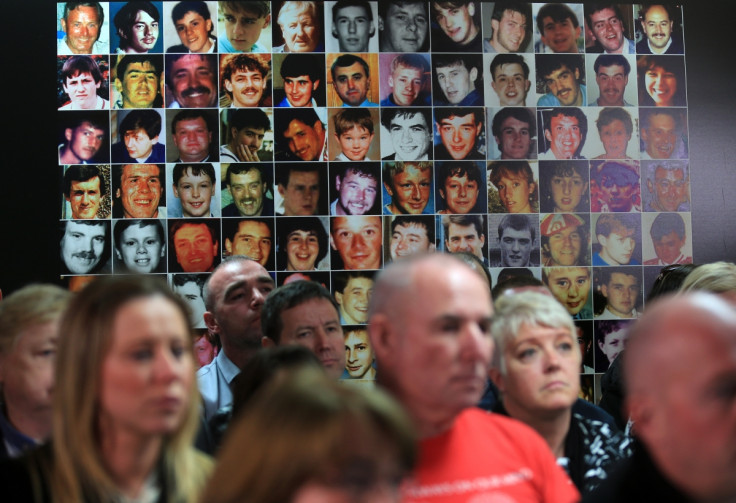 But beneath that there lay an unrelenting determination to get justice for his daughters and the others who died that day. And that determination of the families was mirrored by the people of Liverpool, who never gave up on the struggle for a proper inquiry into the disaster.
Long after the carpet of flowers and scarves had been cleared from Anfield's terraces, fans of Liverpool and Everton alike, and those with no allegiance would attend memorial services or stand in silence at match commemorations.
They would raise funds for a memorial at the Shankly gates where Liverpool fans, and visitors, pay their respects to this day. They would mourn those who died along the way, like Anne Williams, who contributed so much to the struggle, and who so deserved to see those inquest verdicts today.
Ultimately it was the campaign by the families that resulted in the events today, but the families were sustained by the loyalty and support of a city that has an ingrained sense of justice and a determination to fight for what is right, even though that fight might last for years.
So while we rightly salute the families of the 96 and their dignified, heroic efforts, I also salute Liverpool, the city that never lost the faith. Walk On.