The controversial Hinkley Point nuclear project has gotten approval from the UK government, reports say. A source familiar with the matter told Bloomberg News that Prime Minister Theresa May had green-lighted the project, but that the approval was subject to some unspecified conditions being met.
May placed the £18bn ($24bn) plan to build two new 1,600-megawatt Areva-designed European Pressurised Reactors in Somerset on review in July, amid concerns over cost and whether China's involvement in the project would pose a security risk.
The project has faced repeated delays over concerns regarding its cost. Paris-backed utility firm EDF has agreed to finance two-thirds of the construction of Hinkley Point C, with China General Nuclear Power Corp contributing the rest.
The reactors are among the biggest in the world and will provide up to 7% of Britain's electricity needs when they become operational in 2025. But critics have been angered by the government guaranteeing a price of £92.50 per megawatt hour of electricity generated from the reactors – more than double the current wholesale cost.
A report released by the Energy and Climate Intelligence Unit (ECIU) last month said that scrapping the Hinkley Point C nuclear plant and replacing it with cheaper and viable alternatives would save taxpayers around £1bn a year.
The study found that the UK could bring as much electricity to the grid as Hinkley by building four big wind farms or three additional interconnector cables.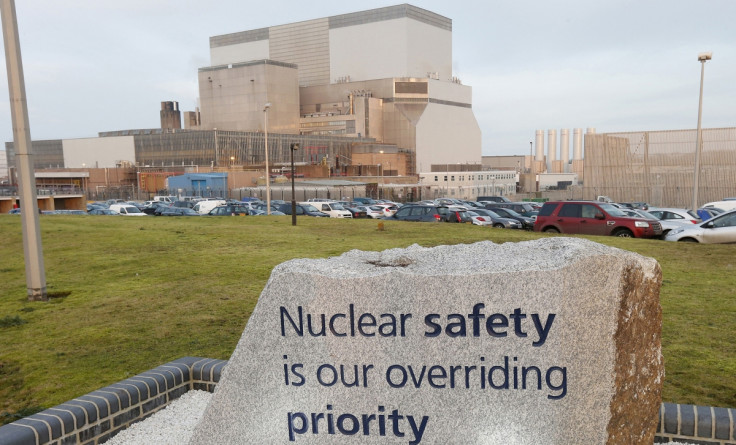 "Despite years of debate on Hinkley, we're still not sure whether or not it's going to get built – the prime minister is due to make a decision next month, but even if she says 'yes' there are many other issues that could derail the project, including legal cases and EDF's financial woes," ECIU director Richard Black said.
"So we wanted to know how essential Hinkley is for the 'energy trilemma' – keeping the lights on whilst cutting greenhouse gas emissions and keeping costs down.
"Our conclusion is that it's not essential; using tried and tested technologies with nothing unproven or futuristic, Britain can meet all its targets and do so at lower cost," he added.