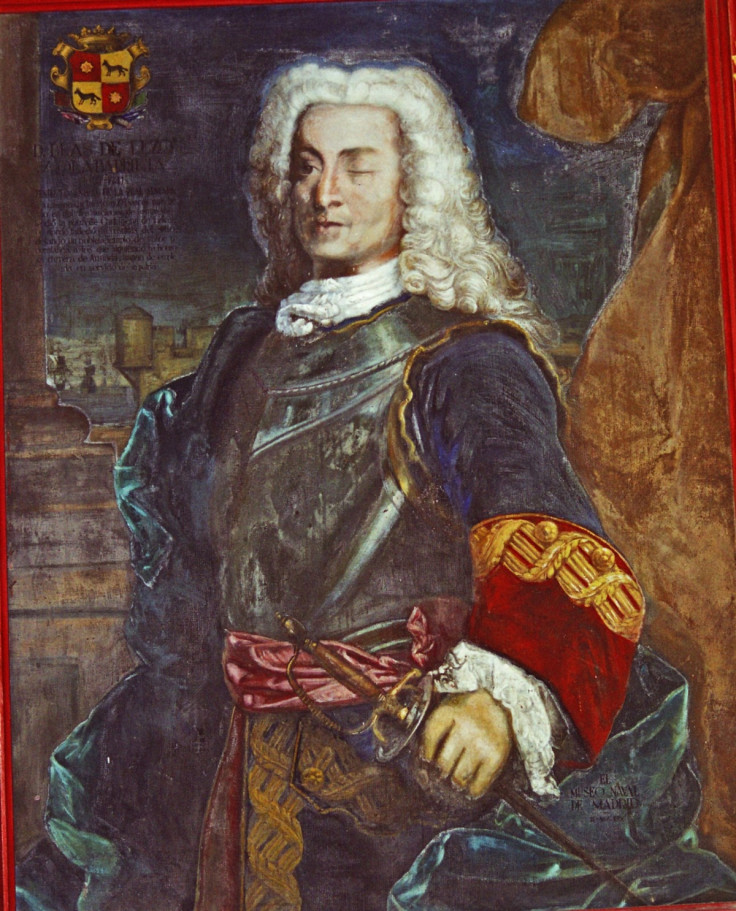 A sunken Spanish warship found off the coast of Cartagena, Colombia, which has been submerged for almost 300 years, could be connected to the War of Jenkins' Ear – a fight between Spain and Britain for control of Latin America. The vessel was found 16ft underwater and the archaeologists working on excavations believe that it may have been intentionally sunk by the Spanish in 1741 during the Battle of Cartagena de Indias that resulted in a Spanish victory.
The unusual tactic of sinking your own ships was ordered by Spanish admiral Blas de Lezo in a bid to block the entrance to the New World Port when the British were approaching. As a result, the British retreated and Spain kept their control of the area.
Carlos del Cairo, an underwater archaeologist and head of Colombia's Fundación Terra Firme, which is leading the excavation, told National Geographic: "This discovery is very important, but its cultural significance is much higher. It's [a] symbol of heroism, of 'Cartagena the Heroic,' that defended itself against the British to the last."
The team found exposed timber on the bottom of the seabed that they scanned and modelled in 3D. Although not involved in the excavations, Jennifer McKinnon, an underwater archaeologist at East Carolina University, said: "It's an incredibly exciting find, especially if it is what they think it is. Old World, Spain-built vessels in the New World are rather rare."
The team also found fragments of ceramic, metal, glass and ballast within the ship, which would have been used by Spanish boat-makers around the time the ship was sunk, lending further support to claims that it may have been used in the War of Jenkins' Ear.
The ship was accidentally stumbled upon by Cairo and his team in 2014 when the Colombian Institute of Anthropology and History (ICANH) requested a survey of the area.
By the time the battle commenced, Lezo had lost a leg, an eye and his right hand and forearm in previous battles. "Despite his physical conditions, Blas de Lezo stood his ground until the bitter end," says Cairo.