Actress Kim Basinger fell in love with the late Prince, just before she met her future ex-husband Alec Baldwin. According to Page Six, Basinger gave up Hollywood and moved to Minneapolis to be with Prince. The at the time, in-love actress made a never-released album with Prince, Hollywood Affair, including the single Color of Sex, on which she raps "I'll be your slave" and "I like the way you make me feel".
Basinger's family were so unhappy about the two being together that they arrived unannounced at Prince's house, where they knew he wasn't there, and flew Basinger away.
Page Six attempted to speak to a representative of Basinger who said, "Thank you for thinking of Kim, but she is working and unreachable. We must kindly pass on this request."
The Oscar winner has kept her romantic life private ever since her bitter divorce with Baldwin. The 63-year-old is now dating her hairstylist Mitch Stone. Basinger's mother Ann Lee, previously told Radar Online: "She may get married sometime soon, she has a great guy that she really loves."
But the 90-year-old former actress said: "I sometimes don't think Kim is the marrying type."
If Basinger did marry Stone, it would have been her third marriage following divorces from Oscar nominee Alec Baldwin and make-up artist Ron Snyder-Britton.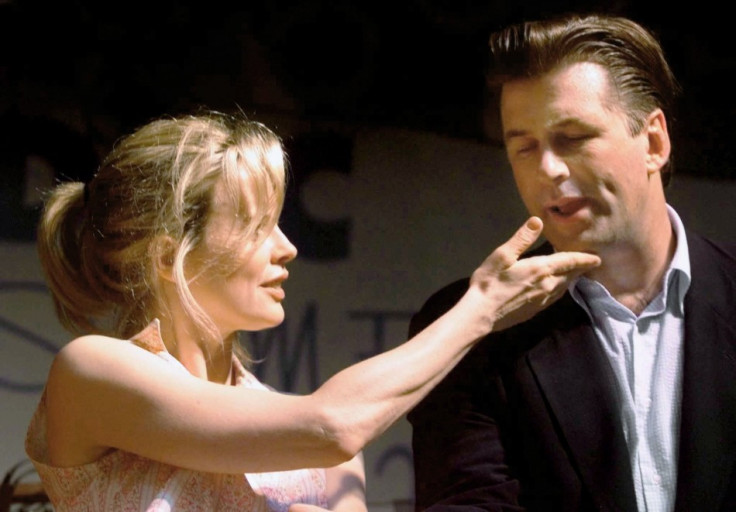 Basinger will be appearing in 2017's Fifty Shades Darker, the sequel to Fifty Shades of Grey, as an ex-lover of sadist Christian Grey (Jamie Dornan).