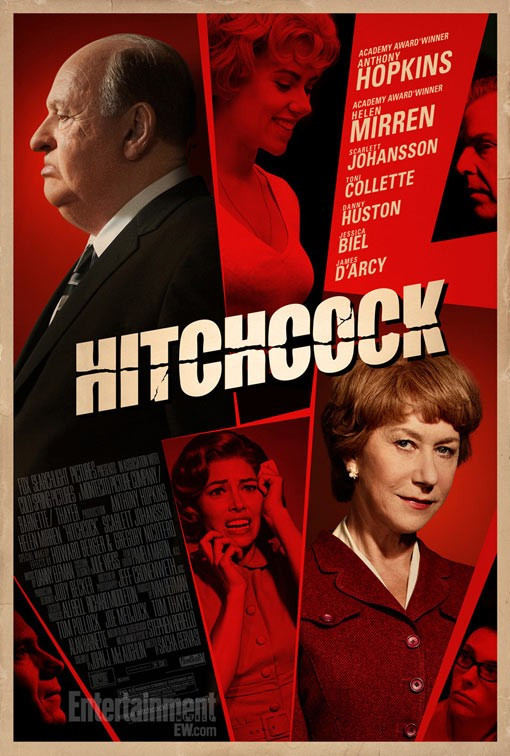 Fox Searchlight Pictures has released the first poster for the much-anticipated biopic about Alfred Hitchcock.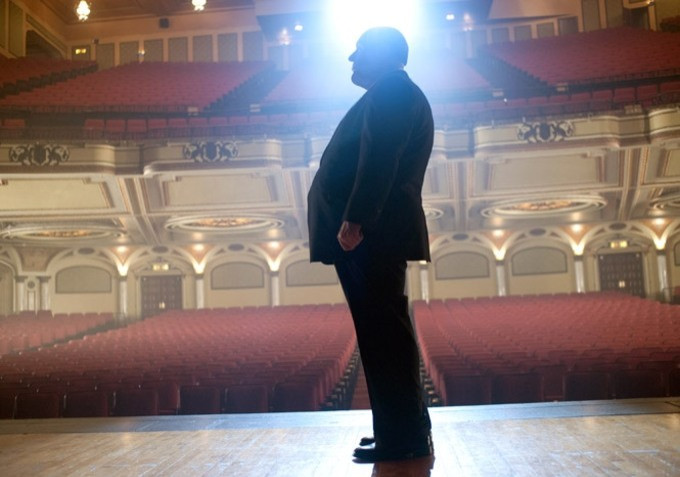 Directed by Sacha Gervasi, Hitchcock is a love story about the director's relationship with his wife and creative partner, Alma Reville. The film is based on the book Alfred Hitchcock and the Making of Psycho by Stephen Rebello.
The film is set during the troubled production of acclaimed horror film Psycho, an idea that is reflected in the fractured images in the poster.
Anthony Hopkins strikes the famous silhouetted profile pose as the director, while Helen Mirren, who plays Hitchcock's wife, looks in the opposite direction. In between them is Scarlet Johansson as Janet Leigh, the Hollywood star whose character in Psycho meets a grisly fate in the shower.
Hopkins, Mirren and Johansson also feature in the publicity photos, along with James D'Arcy as Anthony Perkins. Hitchcock will also star Jessica Biel as Vera Miles, Toni Collette as Peggy Robertson and Michael Stuhlbarg as agent Lew Wasserman.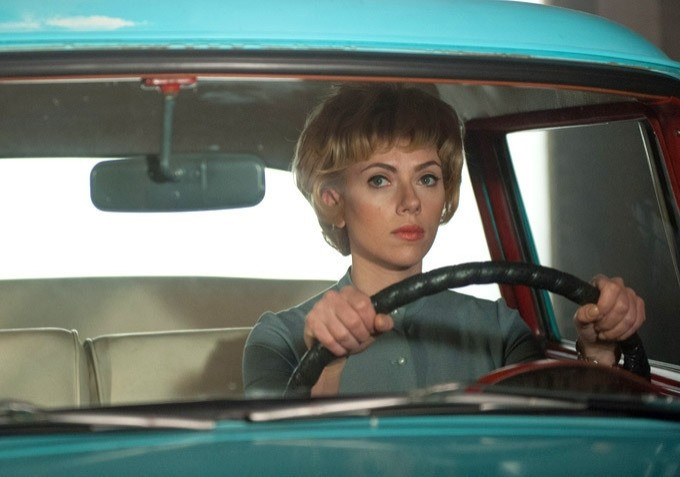 The Master of Suspense is recognised as one of the most important and influential film directors of all time. Born in east London in 1899, the filmmaker carved out a reputation in Hollywood for creating tense psychological thrillers such as Rear Window, Marnie and The Birds.
His 1958 masterpiece Vertigo was recently voted the greatest film of all time in a poll conducted by British movie magazine Sight & Sound.
Unlike the actual man, whose films never claimed an Oscar, the biopics in with a chance of snagging one or two academy awards. The film will be released in the United States on November 23, and can be seen in the UK from 8 February.