Self-confessed Filipino hitman says he is ready to die for his sins - report
Edgar Matobato said he had killed more than 50 people as part of Duterte's anti-crime squad.
Edgar Matobato, a Filipino hitman, who confessed he was part of a squad that killed dozens of so-called criminals, expressed guilt for his actions and said he was ready to die for the killings he carried out.
The 57-year-old testified in front of a Philippines Senate Committee on 15 September claiming that President Rodrigo Duterte had personally ordered militias to conduct extra judicial killings of roughly 1,000 alleged criminals when he was the mayor of Davao city. Duterte's office immediately rejected the claims.
Matobato said as part of Duterte's anti-crime clampdown, he had killed more than 50 people while representing the "Davao Death Squad". He has been living under the protection of a senator since the time he gave his testimony.
"I'm tired of running," he told Reuters. "I apologise to all the people I have wronged, those I killed."
The news agency said Matobato appeared relaxed during the interview where he spoke about his life as a killer, and why he came out in the open to make confessions in the Senate. He said his "conscience" was troubling him and that he wished to rectify his mistakes.
He said he wanted justice for the victims who died at his hands. His decision to confess was also because he found his former colleagues were trying to frame him as a "fall guy" for the murder of a businessman.
"I don't care if I die now, I have accepted my fate... I just don't want to go to jail. They had better kill me, hang me for all my sins," he said.
During his testimony, Matobato had given gruesome details of some of his killings, including feeding an alleged kidnapper to a crocodile. He said it was one among the 50 abductions and assaults he had personally carried out.
Matobato became the first person to admit carrying out such killings, and to directly associate Duterte with ordering such activities in a public hearing. Since Duterte took office, it is reported that more than 3,100 people have been killed. Most of them are suspected drug dealers or users, who succumbed to police raids or vigilante killings.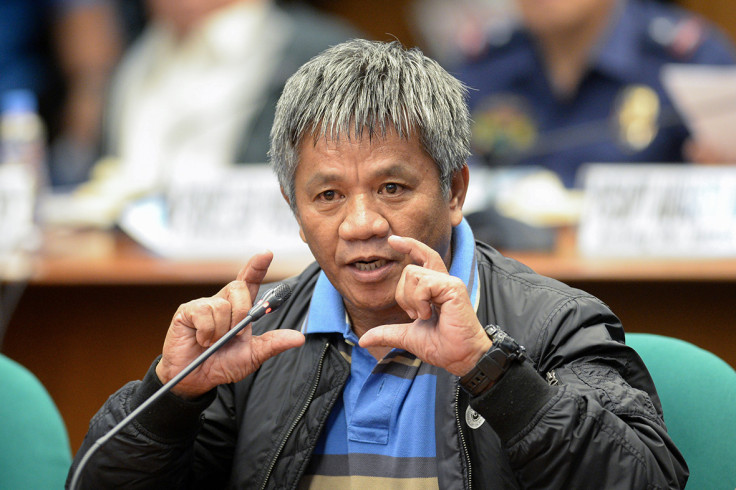 UN and US officials, including President Barack Obama, have raised concerns about Duterte's massive crackdown on drugs and crime rates in Manila. There have been huge calls to ensure his anti-drug campaign complies with international laws on human rights.
Duterte has long denied all accusations against him and said he was never involved in vigilantism as either mayor or president. Matobato's testimony was termed as "lies, fabrications and a product of a fertile and a coached imagination" by Justice Secretary Vitaliano Aguirre.
Matobato, who claimed he had no education and hence cannot read or write, told Reuters that he is tired of the life he has led "hunting and preying on petty criminals". He said he was "like a dog" — being made to do things while obeying orders.
Although he has been guarded by former soldiers and lives at a safe home, he said he is fed up of living in hiding. But for now, he has only one request — to spare his family.
© Copyright IBTimes 2023. All rights reserved.