Ryan Reynolds and Samuel L Jackson are gearing up to promote their latest action comedy The Hitman's Bodyguard. While the title brings to mind the Whitney Houston and Kevin Costner-starrer The Bodyguard, the promo team behind the new project decided to take it one step further with a spoof poster of the 1992 romantic thriller.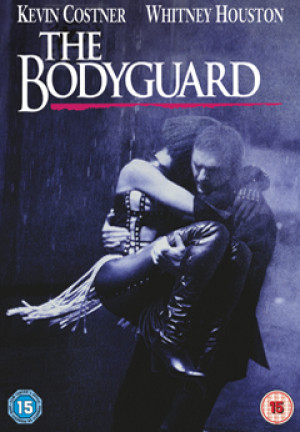 The funny artwork was posted on the movie's official Instagram page and shows Reynolds holding Jackson in his arms the same way that Costner held Houston. Even the taglines have been duplicated with only one word-change. "Never let him out of your sight. Never let your guard down. Never fall in love," it reads.
The Hitman's Bodyguard tells the story of a protection agent (Reynolds) who is called upon to guard the life of his mortal enemy, an assassin played by Jackson. Set in Europe, the unlikely duo find themselves facing high-speed car chases, boat escapades, a lot of gunfire and explosions as they attempt to evade attacks from a merciless Eastern European dictator, played by Gary Oldman.
The Patrick Hughes-directed film also stars Salma Hayek, Elodie Yung, Joaquim De Almeida, Kirsty Mitchell, and Richard E Grant. It is slated to release in the UK and US on 18 August.
The trailer for the movie, which was released on 12 April consists of a ridiculously large amount of profanity, with Jackson dishing out "motherf****r" around every turn. In keeping with the Houston connect, the late award winning singer's track, I Will Always Love You also plays in the background.
Watch the trailer for The Hitman's Bodyguard below: