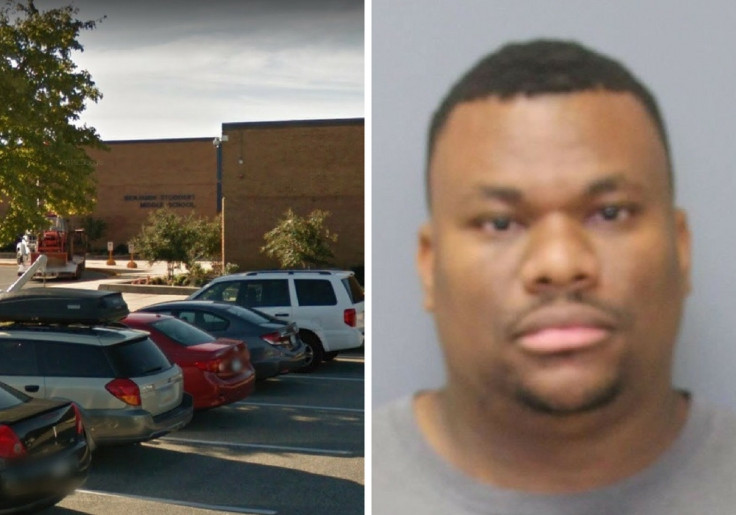 A HIV positive former school aide in Maryland has been charged with sexually abusing several male students, at least one inside a classroom, and making child pornography on site, police have said.
Carlos Deangelo Bell, from Waldorf, was arrested on Friday and indicted by a grand on three charges of producing child pornography and two counts of second-degree assault.
Authorities have said that at least 10 boys were victims of the former school instructional assistant although only seven have been formally identified.
The 30-year-old told officers that he has contracted HIV but officers are unaware if any victim has contracted the disease although tests are ongoing.
Charles County Sheriff Troy Berry said according to NBC Washington that the victims were "mostly middle schoolers and pre-adolescent students" although he conceded that there may be more victims.
Police say that an investigation was triggered in December when a parent noticed suspicious text messages on her child's phone and Bell was removed from his school.
Investigators say they searched Bell's personal computer which revealed data linking him to the production of child pornography, including him sexually assaulting children.
Police now believe that Bell sexually abused "several males" on school grounds, his home and potentially other locations as well. One such incident showed Bell having sex with a child inside a classroom at Benjamin Stoddert Middle School.
"Some of the crimes appear to have been committed on school property, and others at his home in Waldorf," Berry said.
Officers said that additional charges in the case are likely including sex offences and a first-degree assault, Berry added.
Bell had worked as an instructional assistant at the middle school and as a as a track coach at La Plata High School. Some of the students he would have worked with would have had with special needs, it was reported.
The alleged victims will get support and counselling while the school district will launch a "comprehensive and transparent" review of safety protocols, according to Charles County school Superintendent Kimberly Hill.