Six months after HMV was rescued from administration, the 92-year-old music retailer has relaunched its online strategy with a new web store and digital downloads service via Android and iOS applications.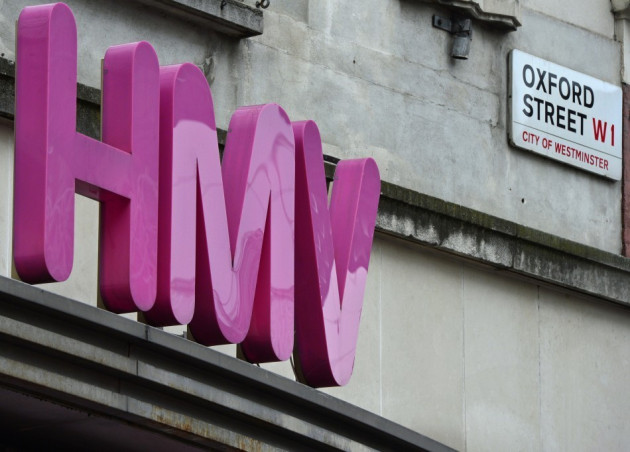 Launching on 17 October, the free apps let users browse, sample and purchase MP3 tracks. HMV's app is the first for iOS which Apple has allowed to offer music downloads directly to the user's device, without the need to access a website through the browser, or sync downloads from a PC.
The app will launch in Ireland for iOS and Android on 24 October.
The app lets users listen to samples of tracks by scanning CD covers, posters or adverts with their smartphone's camera, or by recording extracts of songs from the radio with their device. Tracks can also be browsed in the usual way, downloaded from HMV's digital catalogue and stored in an online locker to play on Android or iOS devices.
James Coughlan, managing director of HMV Digital, said: "An exciting vision is unfolding and I look forward to announcing further developments regarding our plans for 2014 in the coming weeks - this is just the beginning."
Feared
HMV was plunged into administration in January this year, amid rising competition from Apple's iTunes Store and streaming services Spotify and Netflix, when it was feared that the chain's collapse could make 4,500 staff redundant.
That month, data from the BPI and Official Charts Company revealed that less than 1% of singles were purchased on CD in the UK last year.
But its future was saved in April, when restructuring company Hilco Capital acquired the company for £50 million, securing 2,500 jobs at 141 stores, representing half of its retail operation.
Purchased tracks will also be accessible through the retailer's revamped website, which will launch next week and offer the same download service on the desktop to Mac and Windows users, as well as the BlackBerry 10 and Windows Phone 8 platforms via a mobile site accessible through their web browser.
Start of a journey
Newly-installed Wi-Fi networks in HMV's stores will let users scan CD cases with the smartphone app and listen to samples of the music before they decide to buy either the physical product from the store, or digital download from the app.
Paul McGowen, CEO of Hilco and chairman of HMV, said: "The new website, launching next week, together with a revitalised YouTube channel will start the journey towards enhancing the experience of interacting with the entertainment industry, an engagement that will be further increased by the massive ramp-up in the number of live events being held within our stores".