Hold the Front Page: Headless Body in Topless Bar headline writer Vinnie Musetto passes away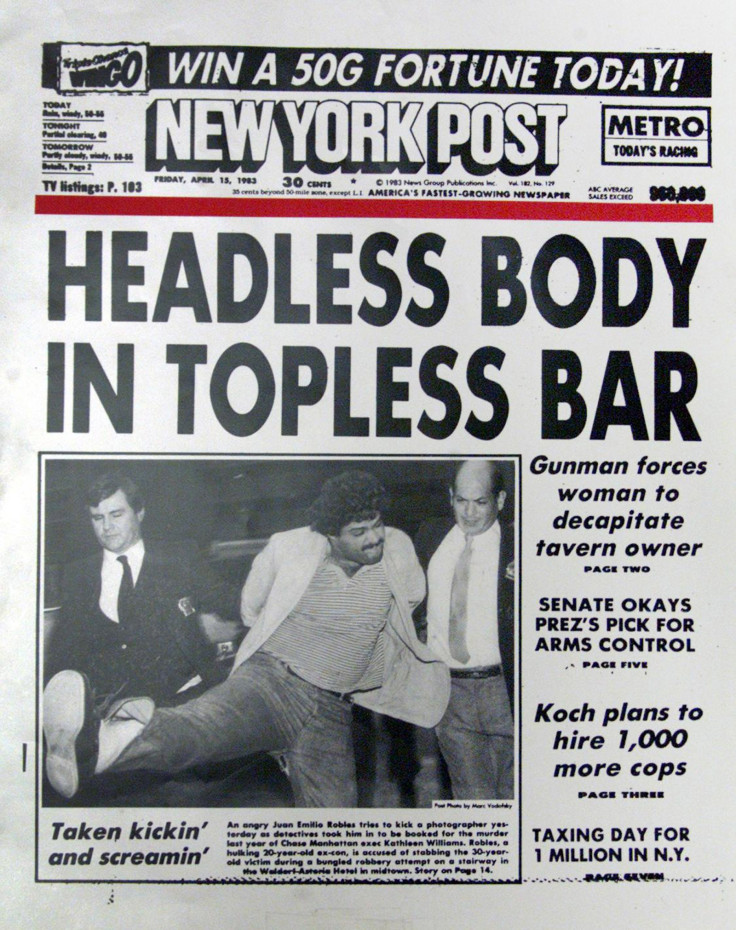 If there's a heaven for headline writers, Vinnie Musetto is there. The man made famous by his New York Post headline Headless Body in Topless Bar has died at the age of 74.
Musetto injected a keen sense of British tabloid headline culture — with an American twist— to the memorable lines he penned after Rupert Murdoch purchased the New York City daily in 1976.
Vincent Albert Musetto Jr. was born in May 1941, grew up in Boonton, NJ, and earned a bachelor's degree from Fairleigh Dickinson University in the same state. He worked at the Post for four decades, finally retiring in 2011. He liked the ballet, and loved film, and became a movie reviewer for the Post in his later days there.
Verbless audacity with arresting parallel adjectives
But he was most famous for his headlines and his quirky personality. He was a media darling and was featured in People magazine, Vanity Fair, on Letterman. He penned lots of memorable Post heads, including Khadafy Goes Daffy, I Slept with a Trumpet, and Mayhem in the Street, which became part of the opening credits and photo montage of iconic TV show Saturday Night Live.
His most famous creation described a particularly lurid New York crime. In 1983 Charles Dingle argued with Herbert Cummings at the Queens bar Cummings owned and shot him dead. He then took several women hostage, raping one and forcing another to cut off the corpse's head. (Dingle got 25 years to life. He died in an upstate New York prison in 2012.)
Vinnie had an idea for a headline, one with "verbless audacity, arresting parallel adjectives and forceful trochaic slams," notes the New York Times. One problem: was it actually a topless bar? "Yes, yes, yes," reporter Maralyn Matlick told the desk from the scene.
The headline was born.
© Copyright IBTimes 2023. All rights reserved.