In the world of Hollyoaks, spotting archenemies having a cry on each other's shoulders over a glass of bubbly isn't an everyday occurrence. So when John Paul McQueen and Scott Drinkwater hop, skip, jump and have a little boogie over the fine line between love and hate, viewers are sure to be engrossed in the upcoming plot twist.
The vicissitudes of the pair's fiery relationship have been nail-biting to watch thus far, but we're about to find ourselves wide-eyed and aghast over John and Scott's unlikely bonding session as they embark on a deep heart to heart – all washed down with a glass or two of champers, naturally.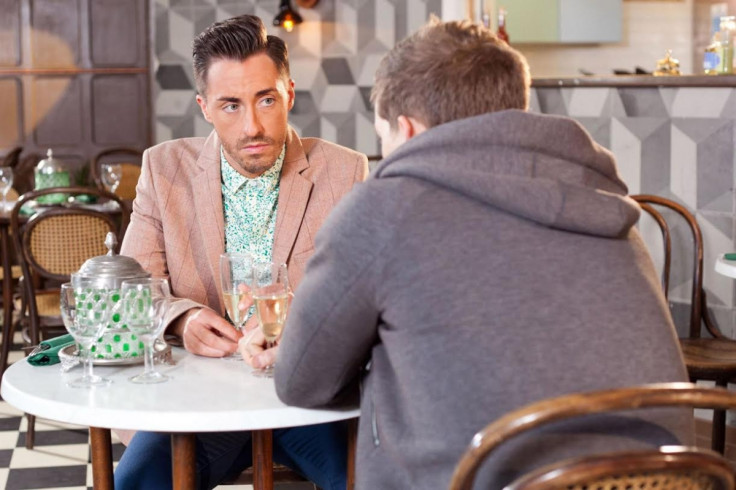 It was previously thought that John Paul (James Sutton) was in the throes of a fresh romance with Jake after he continuously visited the English teacher while on duty at Hollyoaks High. But in true Hollyoaks fashion, John's ephemeral feelings of lust have gone to pot and now the door is wide open for an upset Scott (Ross Adams) to use his shoulder as a hanky. How very convenient.
Scott's clowning around with his struggling business, The Hutch, ends up in disaster when he puts on a circus show in a desperate bid to spice things up financially. But judging by Scott's lack of luck, it all becomes quite the catastrophic palaver when Myra Mcqueen – John Paul's mum – slips and injures herself. Left humiliated by the event, Scott takes comfort in John Paul as they have a whinge and moan about their respective families.
John Paul promises to help Scott have a healthier view of relationships and the two hunks are finally seen to be getting on. But could it lead to something further? You'll have to keep watching...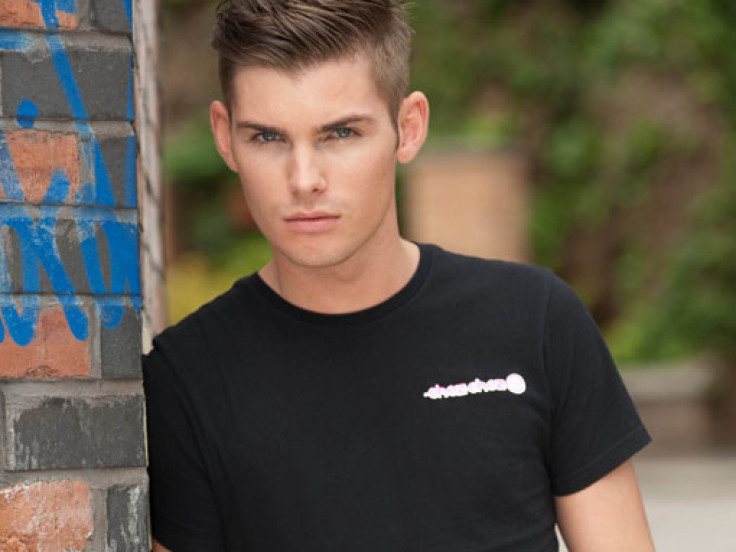 Elsewhere, in the real word, fellow Hollyoaks star Kieron Richardson has praised his character's HIV storyline for raising awareness. Ste Hay was diagnosed the condition on the show last year after having a one night stand, and Hollyoaks continued to refer to the diagnosis in his storylines. This has since sparked an urge in viewers testing themselves in the wake of the unfolding scenes, and Richardson has since addressed the matter.
He said: 'I've had really inspirational letters from people who saw the storyline and because of that they went and got tested. They found out they were positive early because of it, which is great," reports the Daily Star.
"If people are getting tested earlier that's a good thing because if you don't find out and you leave it then it can be very dangerous. So the storyline is saving lives."
Ste, one of the soap's most beloved characters, is about to be embroiled in further drama when he is accused of stashing cocaine found by Cameron. The story leaves him and current boyfriend Harry ostracised, leading to a dismal new turn of events that sees them both in a pickle, in the darkest sense.
Hollyoaks airs these scenes on Wednesday, March 16 at 6.30pm on Channel 4.