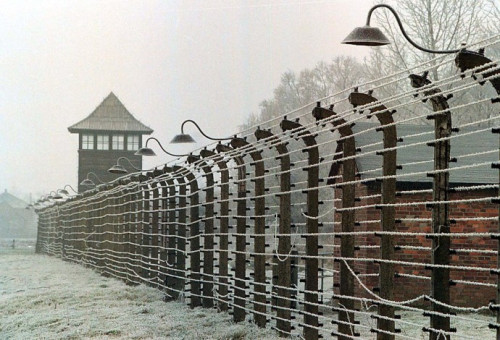 Holocaust Memorial Day 2014 serves as a day of remembrance for the millions of people who were murdered during World War II. It has been held every year since 2001 and the date marks the anniversary of the liberation of the Auschwitz concentration camp in 1945.
Events will take place across the UK and as well as remembering victims of the Holocaust, it also recognises those who were killed in the genocides that followed, including Cambodia, Rwanda, Bosnia and Dafur.
"HMD is a time when we seek to learn the lessons of the past and to recognise that genocide does not just take place on its own, it's a steady process which can begin if discrimination, racism and hatred are not checked and prevented," the Holocaust Memorial Day Trust states.
"We're fortunate here in the UK; we are not at risk of genocide. However, discrimination has not ended, nor has the use of the language of hatred or exclusion. There is still much to do to create a safer future and HMD is an opportunity to start this process.
IBTimes UK looks back at a "list of Schindlers" – the men who helped save thousands of Jewish people during WWII.
Giorgio Perlasca 1910 – 1992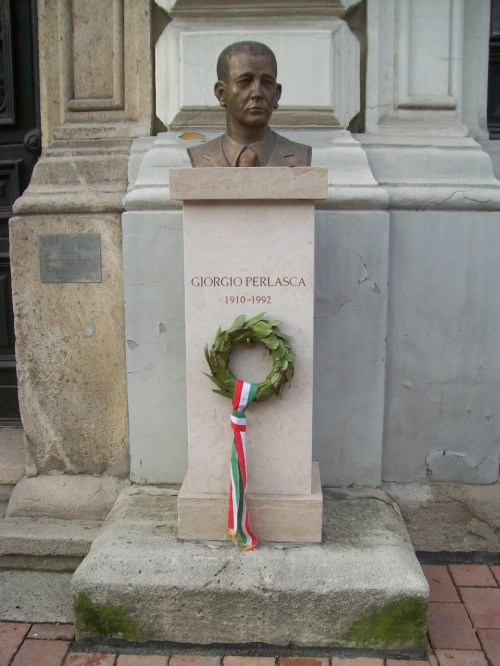 Italian Giorgio Perlasca is credited with saving at least 5,500 Jews from the gas chambers by pretending to be a Spanish Consul in Budapest. In 1944, Hungarian Nazis seized power in the Hungarian city. He made his way to the Spanish Consulate there and received a Spanish passport under the name Jorge Perlasca.
One day he arrived at the Consulate to discover all staff had fled to Switzerland. He convinced officials he had been appointed the new Spanish Consul and issued letters of protection to anyone who requested them. He also organised food, medical help and protection for Jews living in the Consulate's apartments.
Perlasca's story only emerged in 1989 after he was tracked down by a group of Hungarian women who he had saved.
After the war, he received decorations from the Italian, Spanish and Hungarian governments and his actions become made into an Italian film, Perlasca, un Eroe Italiano, in 2002, 10 years after his death.
Giovanni Palatucci 1909 –1945
Italy's Schindler Giovanni Palatucci was chief of the Foreigner's Office in 1938 and when the war broke out, it is believed he began falsifying documents and visas so when it appeared he was deporting Jews, he was arranging to have them sent to Campania, where they could seek assistance from his uncle. It is thought he destroyed the records of 10,000 Jewish refugees and issued them with new papers.
After Italy was captured, he continued to help Jewish people but his activities were discovered by the Gestapo and he was arrested on 13 September 1944. He was sent to the Dachau concentration camp where he died, two months before the camp was liberated.
While his story has resonated for years, it recently emerged that Palatucci's story was an invention. Scholars discovered the "myth" of his role, with the Centro Primo Levi at the Centre for Jewish Studies concluding that he cooperated with German forces in the round up of Jews.
However, Rolando Balugani, vice president of the Giovanni Palatucci Association, refused to believe such accusations: "The report took no account of the dozens of witness statements made by Jews who said they were saved by Palatucci." He told the Daily Telegraph.
"In fact Palatucci, who was also a patriot, was trying, in conjunction with the Allies, to ensure that Fiume remained Italian after the war."
Khaled Abdul-Wahab 1911–1997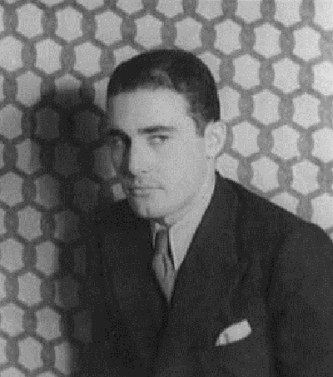 Tunisian Khaled Abdul-Wahab wined and dined with German officers to find out about their intentions in an attempt to prevent Nazi atrocities taking place in his home country. He discovered that they were planning to rape a member of the Jewish Boukhris family. He spent the night taking Jewish families to his farm about 20 miles west of Mahdia.
After they arrived at the farm, German troops set up a camp outside Khaled's compound. However, he managed to keep their presence a secret for the rest of the occupation. In April 1943, all the Jewish families being hidden by Khaled were able to return safely to their homes.
In an interview with the Jewish Post, his daughter Fazia Abdul-Wahab said her father never spoke of his actions during the war: "Khaled Abdul-Wahab was my father, though he never spoke about his heroism with us.
"Always modest, all my father ever told me when I once asked about the war years was that some Jewish families stayed on our farm."
As Eva's account confirms, that was an understatement.
"My father died in 1997, taking the secret of his protection of Eva and her family with him to the grave. I didn't learn about his heroism until five years ago.
"This chapter of his life adds one more layer of pride to the connection I have with my father and another chapter to a book of happy childhood memories I have from my father's farm."
Nicholas Winton 1909 (age 104)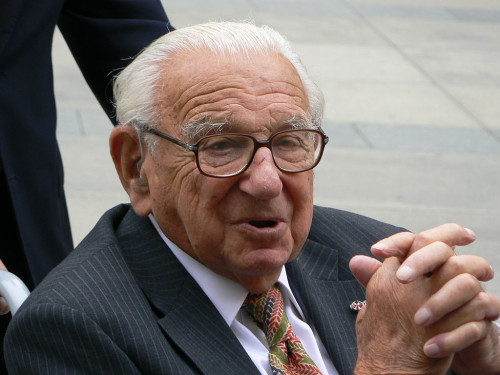 Nicholas Winton, from London, saved hundreds of Jewish children's lives during WWII. In January 1939, he abandoned a holiday to help a friend in Czechoslovakia who was trying to save Jews from the Nazis. He worked in Prague helping to prepare children for evacuation to Britain before going back to London to arrange their resettlement.
Between March and August of the same year, Hitler invaded Czechoslovakia but before that time, Winton had secured travel permits, passage on trains taking unaccompanied minors to foster homes in Britain for 669 children.
Winton was not fully recognised for his actions until 60 years later and his story came to national attention when he appeared on the BBC programme That's Life in 1988.
He received a knighthood from the Queen in 2002 for his services to humanity. He also received a letter of thanks from Ezer Weizman, the former president of the State of Israel and was made an honorary citizen of Prague.
Chiune Sugihara 1900 – 1986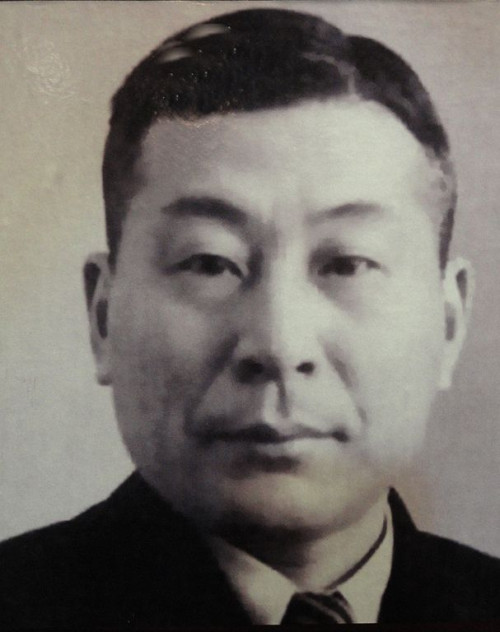 Japanese diplomat Chiune Sugihara saved around 6,000 Jews during WWII while serving as the vice-consul for the Empire of Japan in Lithuania. He issued transit visas to Jewish refugees so they could travel to Japan.
He directly disobeyed orders from his bosses and would stay up all night writing visas with his wife. After the Japanese government closed the consulate, Sugihara was moved away and he gave the visa stamp to a refugee, so they could finish the job.
He was transferred to Prague and then Bucharest. When Romania was invaded, he and his family were taken to a prison camp and after the end of the war, he was told to resign.
Anne Akabori, an author who translated Sugihara's memoirs, told the Huffington Post: "There are so many people living today because he took the time and made the effort. It was not easy and it was not a matter of sitting down and saying, 'Here, I'll write you this',"
"And it's been so important for the Japanese people to know there was a person who did whatever he could to lessen the Japanese involvement in the war. He was always for peace."
Abdol-Hossein Sardari 1895 – 1981
Abdol Hossein Sardari was an Iranian diplomat who became known as the Muslim Schindler. He was head of the Iranian consular office in Paris in 1941 when there was a huge population of Iranian Jews living there.
Sardari argued that Germany and Iran had an agreement that protected all Iranians against acts of aggression from German troops. Nazi leaders agreed to his points and as a result many were saved from the regime. After realising the full intentions of Hitler, he issued hundreds of Iranian passports for non-Iranian Jews to save them from the Nazis.
Eliane Senahi Cohanim, who was seven years old when she fled France with her family, told the BBC of how Sardari helped her during the war: "I remember everywhere, when we were running away, they would ask for our passports, and I remember my father would hand them the passports and they would look at them.
"And then they would look at us. It was scary. It was very, very scary ... I remember my father always telling that it was thanks to Mr Sardari that we could come out."
It is estimated that Sardari issued between 500 and 1,000 blank passports, and that if each was issued for two or three people, he saved over 2,000 people. Throughout his life, he always insisted he had only done his duty.