France has renewed its request to the UK to provide shelters to the nearly 1,500 refugee children who are forced to stay in temporary shelters on the site of the Calais "jungle" migrant camp, which has recently been cleared. The new request came from local bodies 24 hours after the French interior minister urged his British counterpart to "quickly execute" measures to take in the refugee children.
Following the clearance of the Calais refugee camp on Friday (28 October), the children have reportedly signed up to live in a fenced-off section of the camp in shipping containers.
On Thursday (27 October), Bernard Cazeneuv, the French interior minister urged British Home Secretary Amber Rudd to take in the more than 1,000 children from the camp. He said that Britain should "quickly execute its responsibilities to take in these minors, who hope to come to the United Kingdom. This is the best way to give them the protection they are due."
On Friday night, Xavier Bertrand, president of the Hauts-de-France regional council, reportedly said that Britain has taken only 300 minors so far. He added: "We now need the British government to implement and accelerate the juvenile transfer process to the UK ... It is a question of humanity and dignity."
Pascal Brice, the head of France's official refugee agency Ofpra, made a similar request, arguing that since France has given asylum to around 4,400 adults, the UK should do its part for these unaccompanied minors.
"We've done Britain's work in tending to the adults. The least they can do is take care of the isolated minors who are now at the CAP [temporary lodgings] and who have an interest in going to Britain," he told Reuters.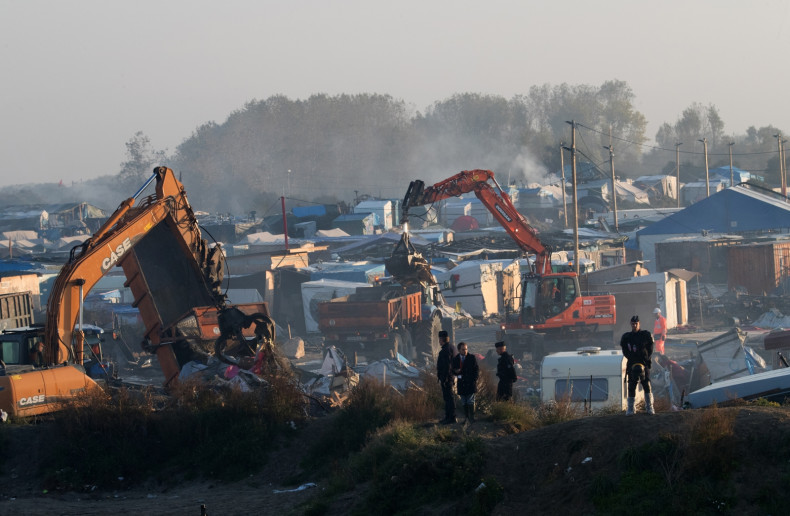 French authorities said 1,451 minors are living in the container-box lodgings in the now-cleared migrant camp in Calais and the UK has so far taken in 274 children from among this group.
According to European Union rules, Britain will have to provide asylum to all the unaccompanied minor children who have family ties in the country and even those whose best interests are served in staying in the country.