The first few Syrian refugees have arrived in the UK from camps across the Middle East. The Home Office has not given details on the number who arrived or where in the UK they are being housed. It is however believed that so far 100 refugees are now in the UK.
A total of 20,000 refugees will be allowed to settle in the UK in the next five years. Following this, they will then be allowed to either apply to settle in the country or return home. The refugees will be allowed to work from the day they arrive and will also be eligible for housing, education and medical treatment for five years under the government's Vulnerable Persons Resettlement (VPR) scheme. They will also have the possibility of family reunions if they have been separated from loved ones as a result of the turmoil in the Middle East.
A Home Office spokesperson said: "We are working closely with the UNHCR and local authorities to make sure we are ready to welcome more Syrians who desperately need our assistance.
"Today a number of people have arrived in the UK as part of the Vulnerable Persons Resettlement scheme. As the Prime Minister announced earlier this month, we will resettle 20,000 Syrians over the course of this Parliament through this scheme."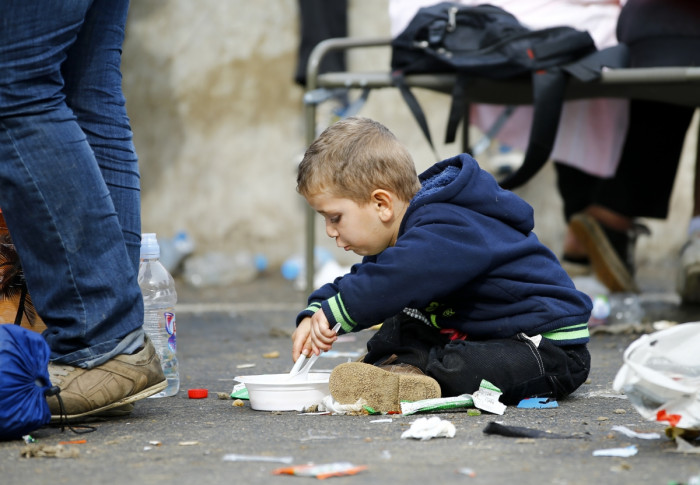 Prime Minister David Cameron says the UK is taking refugees from the camps in countries bordering Syria so as not to encourage people smuggling and the desperate scenes being witnessed across Europe. The refugees chosen by the United Nations to come to the UK will be among the most vulnerable, including victims of rape and torture.
Today EU ministers approved by a majority vote a plan to relocate 120,000 migrants across Europe over the next two years. The plan was rejected by Romania, the Czech Republic, Slovakia and Hungary. Finland abstained. Some countries affected by the crisis, including Serbia, weren't eligible to vote as they are not yet members of the EU. The plan will be ratified when the leaders of the EU members meet in Brussels tomorrow (23 September).
Despite today's breakthrough, Europe is struggling to cope with the scale of the crisis. UNHCR estimates 477,000 migrants have arrived in Europe this year alone. It is estimated that next year an even larger number will attempt to reach the continent, mostly from war zones like Syria. There are around four million refugees in camps in Lebanon, Turkey and other neighbouring states.